Photo Essay: Bamboo Logging a Livelihood on Mt. Sai Tin in Buthidaung Twsp
Photo Essay: Bamboo Logging a Livelihood on Mt. Sai Tin in Buthidaung Twsp
24 Jan 2023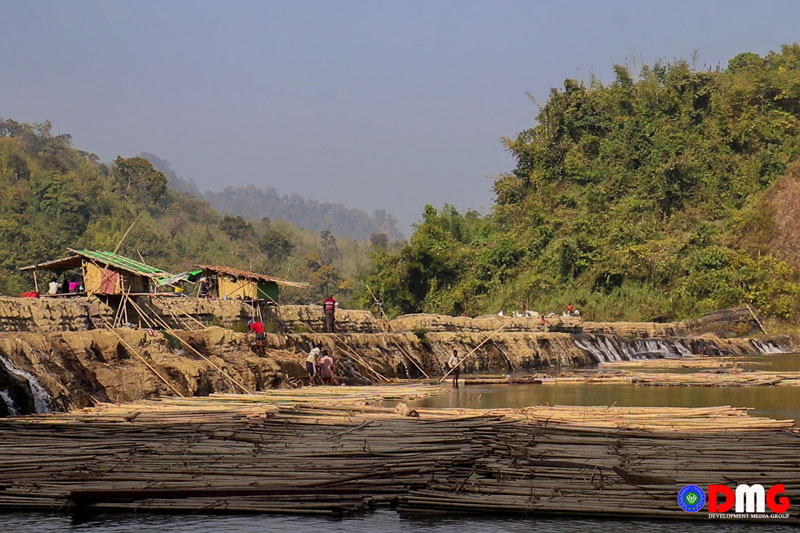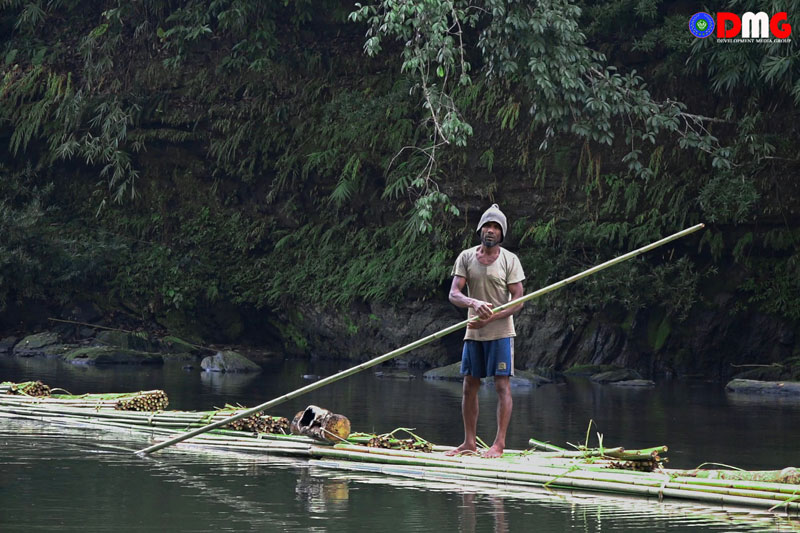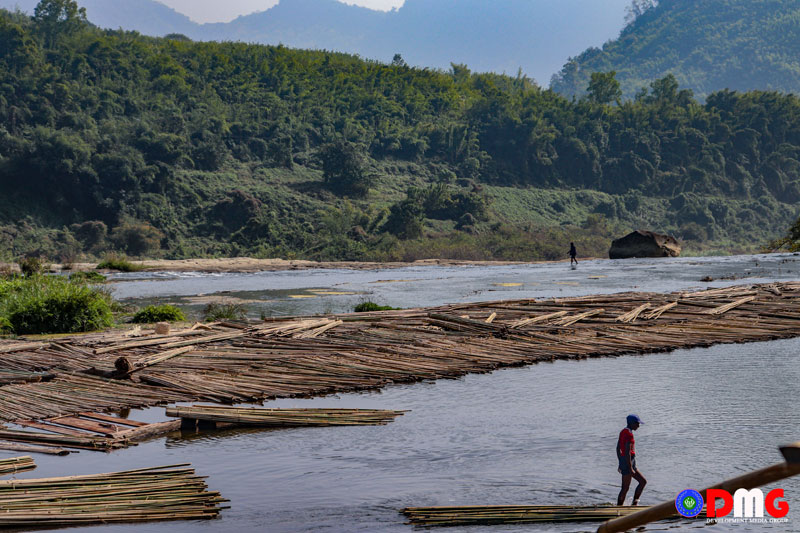 DMG Newsroom
23 January 2023, Buthidaung
Ethnically Mro and Khami residents who live near Sai Tin Waterfall in Arakan State's Buthidaung Township make a living by collecting bamboo on Mt. Sai Tin. The Mro and Khami are considered subgroups of the larger Arakanese ethnic group.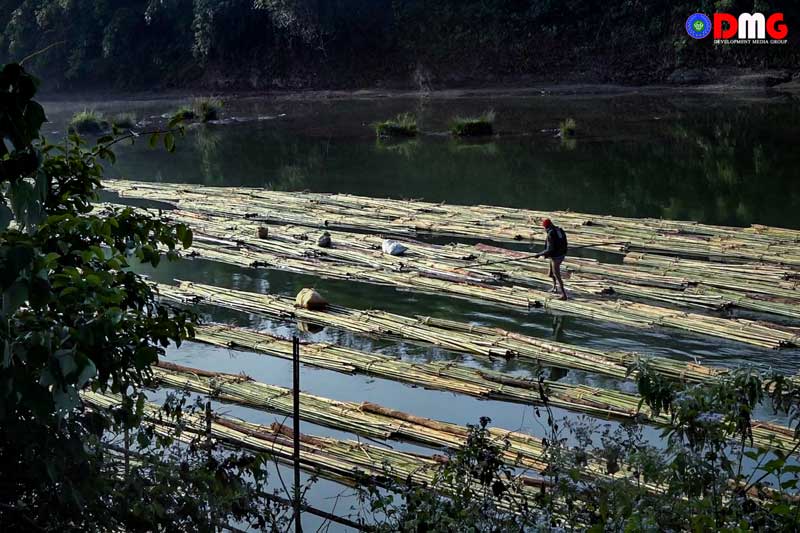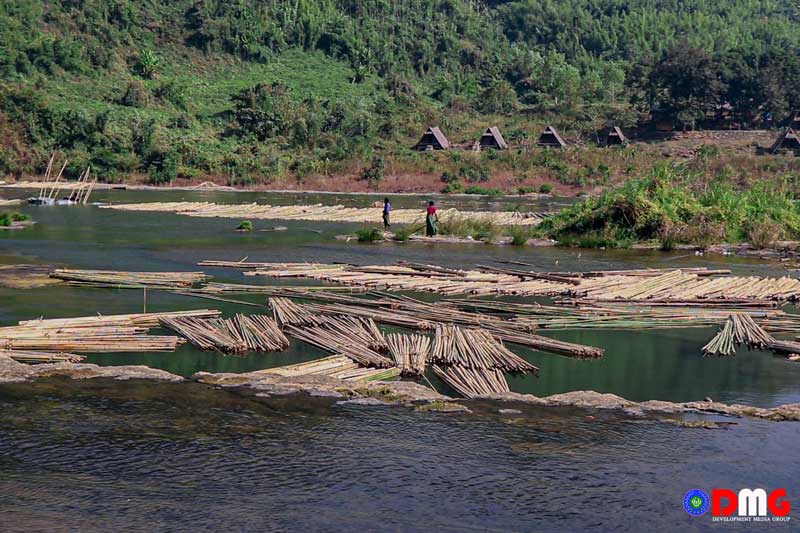 Similarly, Muslims in Buthidaung Township also stay at Mt. Sai Tin for months during which they collect bamboo. Bamboo logs are then transported down the creek tied in a sort of raft.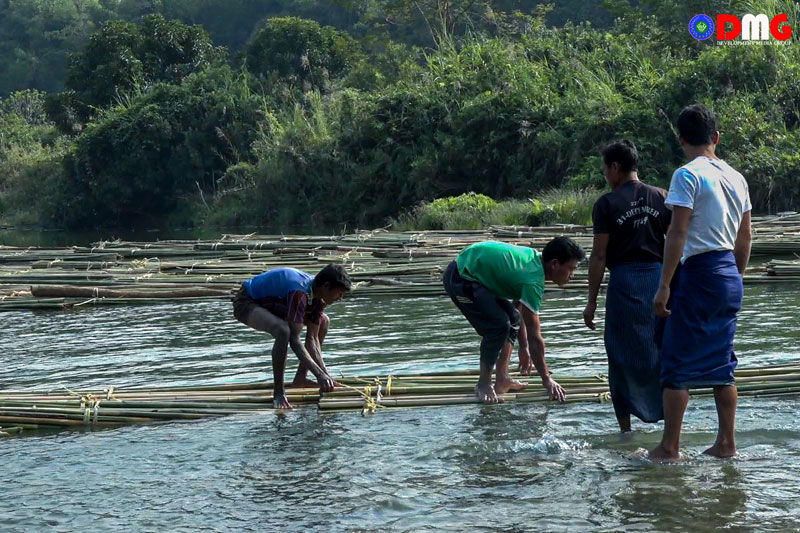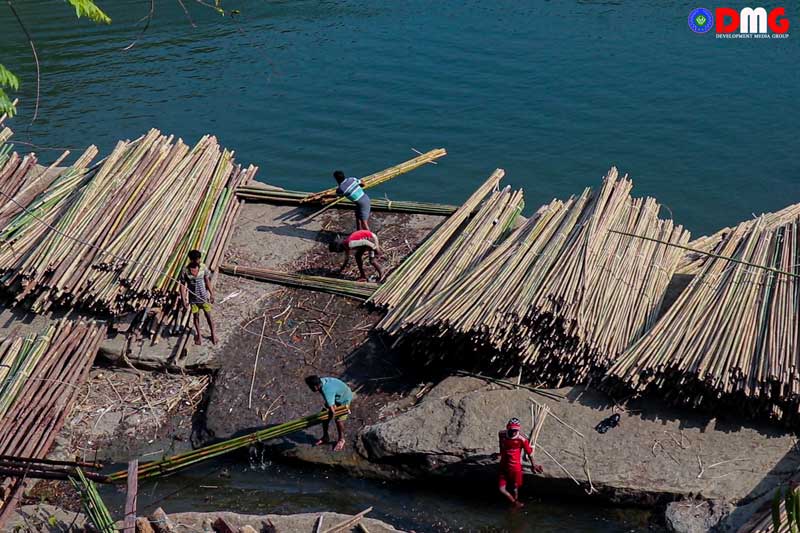 In previous years, bamboo grew thickly not far from villages. Now, however, bamboo loggers have to travel for hours, deep into the forest, to cut bamboo.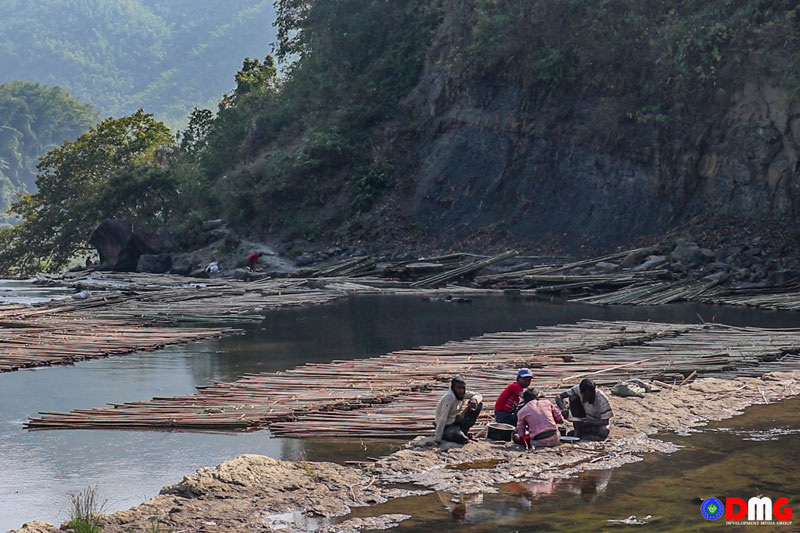 The number of people who make a living by collecting and selling bamboo has also declined as the bamboo forest has shrunk around Mt. Sai Tin.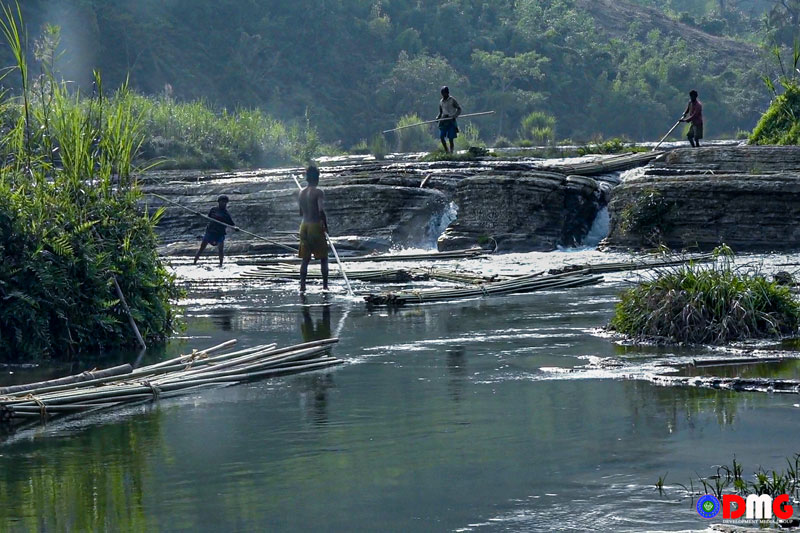 Bamboo production is one of the main businesses in Buthidaung Township.