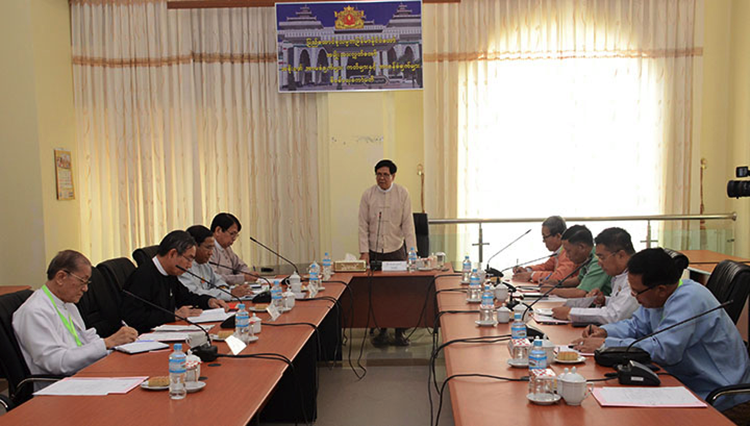 Nay Yaung Min/ DMG
April 9, Sittwe
The ongoing conflict in Rakhine State is an important issue for both Rakhine State and the Union, said Amyotha Hluttaw deputy speaker U Aye Tha Aung, chairperson of the Supporting Committee for Rakhine State's Peace and Stability.
The committee is going to work to lessen conflicts in Rakhine State by holding discussions with local authorities and residents, U Aye Tha Aung said in the first meeting of the committee, held in Nay Pyi Taw on April 8.

The chairperson of the committee said in the meeting that the committee will set its long- and short-term agendas based on the facts that it receives from dialogues and will submit their findings to the union government, the government reported.

Union minister for Information Dr Pe Myint, Rakhine State chief minister U Nyi Pu, deputy minister for the Office of the Union Government U Tin Myint, Rakhine State minister for Security and Border Affairs Col Phone Tint and other members attended the meeting.

The government established the committee on March 14 to prevent any potential antagonism that could lead to instability in Rakhine State and to ensure peace and stability in the region.

The committee is tasked with clarification on policies of the government, conducting field observations in the region for peace and negotiating among the state government, parliament and people.