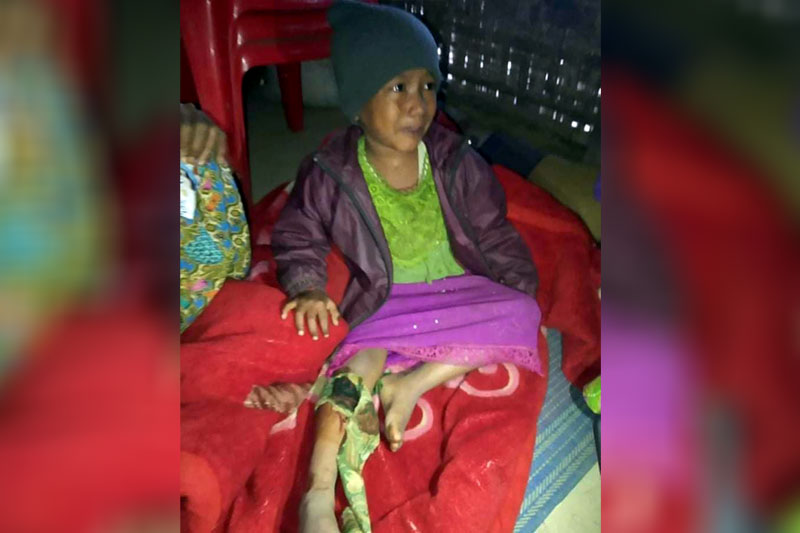 Aung Htein | DMG
January 20, Buthidaung
 
A 7-year-old Muslim girl sustained a gunshot wound at around 4 a.m. on January 20 at Sin Thay Pyin village in Buthidaung Township, her family members said.
 
The injured girl was hit by a bullet reportedly fired from the direction of Thone Sal Thit Pone Pagoda, which is situated near the village, while she was at home asleep.
 
"The bullet went through her thigh," said U Yaw Pi, the father of the injured girl, Ma Zyne Nukar. "We don't know who did it because there was no clash around here. The bullet came from Thone Sal Thit Pone Pagoda where the Tatmadaw is camped."
 
Ma Zyne Nukar is receiving medical treatment at Buthidaung Hospital for the wound to her left leg.
 
DMG attempted to contact Colonel Win Zaw Oo of the Tatmadaw's Western Command about the shooting incident and the purported soldier encampment at Thone Sal Thit Pone Pagoda, but received no response.
 
In 2019, a child was killed and two women, including one who was pregnant, were injured by bullets at Sin Thay Pyin village.