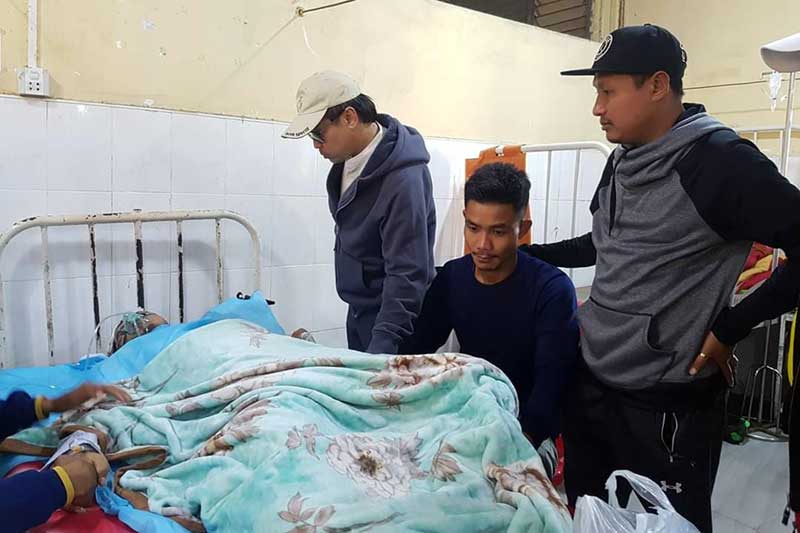 Thiha | DMG
January 27, Sittwe
 
A player from Rakhine United Football Club was seriously injured and his girlfriend was killed in a motorcycle accident on January 26 in Sittwe.
 
The accident occurred at about 10 p.m. on Pyidaungsu Road while winger Ko Zaw Thein Win and his girlfriend were driving the motorbike. The woman, who was not immediately identified, suffered fatal head trauma and died on the spot.
 
Ko Thet Htoo Naing, a media representative for the club, said Ko Zaw Thein Win also sustained a severe head injury and is receiving medical treatment at Sittwe Hospital.
 
"Police assume that the motorcycle skidded and hit a tree near the road," he said. "When we went to the spot where the accident happened, it looked like that. We don't yet know the details of why the accident happened."
 
Ko Thet Htoo Naing said the club is offering its full support for Ko Zaw Thein Win and will cooperate with authorities to investigate the accident as quickly as possible.
 
The club's vice chairman-cum-actor Nay Htet Lin visited Ko Zaw Thein Win at the hospital on the morning of January 27, along with other club officials and teammates.
 
Rakhine United F.C. faced off against Mandalay's Institute of Sports And Physical Education (ISPE) F.C. at the Waithali football grounds in the Arakan State capital on January 26, with the Sittwe-based club winning 2-0.