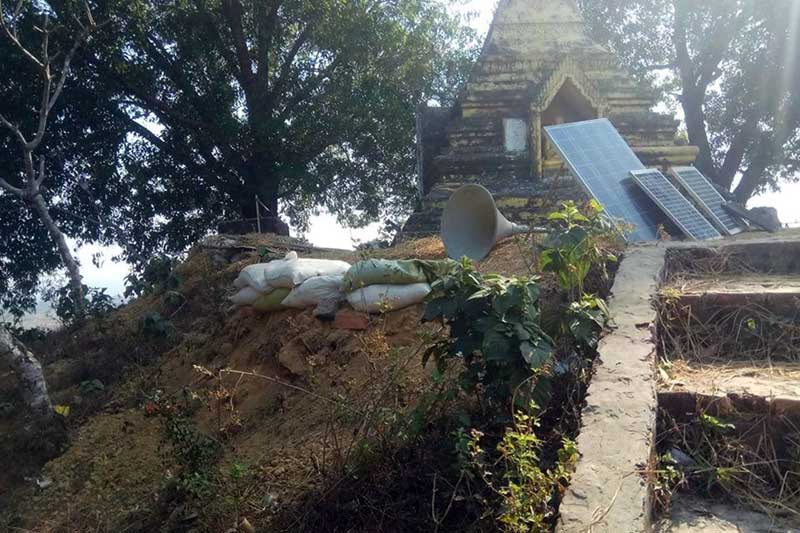 Myo Thiri Kyaw | DMG
February 6, Rathedaung
 
Residents of Nyaung Pinhla village in Rathedaung Township said that most of their houses have been ransacked, with many belongings inside the homes destroyed.
 
An anonymous resident told DMG that as Tatmadaw Light Infantry Division No. 22 arrived at Nyaung Pinhla village on January 9, residents abandoned their houses and fled to other villages. Some of them returned to the village on February 5 to find their homes in violent disarray.
 
The source added that doors, solar panels, battery boxes, televisions and kitchenware were destroyed.
 
"When we saw our houses, we felt heartbroken. We have been collecting those things for about 60 years. But they were destroyed within a short period. It isn't at all possible for us to rebuild our lives. That's why I just want to say, stop the war," he said.
 
Members of the Arakan State legislature confirmed the mass ransacking of Nyaung Pinhla village.
 
In photos of Nyaung Pinhla village posted on the social media page of the Rakhine Ethnics Congress (REC), houses' doors can be seen ajar and clothes scattered across their floors.
 
DMG attempted to contact Colonel Win Zaw Oo, spokesperson for the Tatmadaw's Western Command, to inquire about claims that its Light Infantry Division No. 22 moved into the village last month, but he did not answer the phone call.
 
Clashes between the Tatmadaw and the Arakan Army (AA) occurred near Nyaung Pinhla village recently, according to locals.