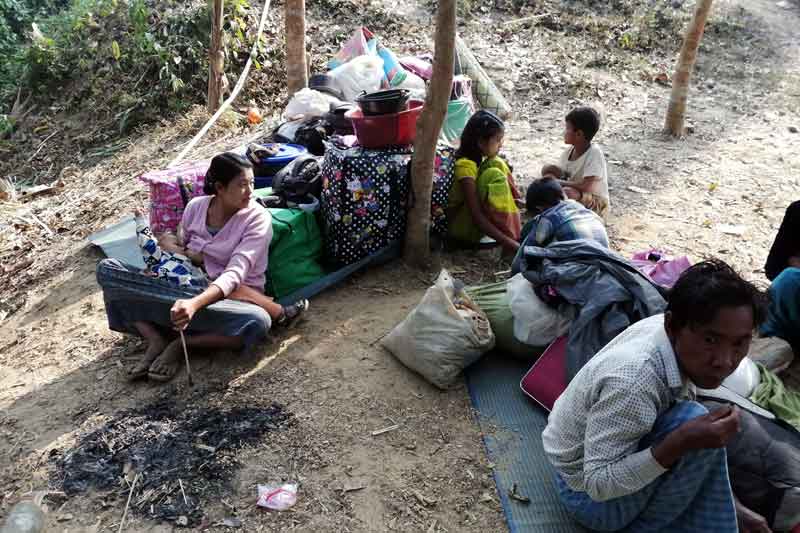 Wun Tha(Maungdaw)| DMG
February 25, Buthidaung
Toilets are urgently needed at the Mya Taung Monastery IDP camp in Buthidaung town of Arakan State, a camp official said.

There are 276 households and 1,370 people living at the camp.

"The number of IDPs is increasing day by day but we have only three toilets. We need many toilets. We are building some small toilets urgently," camp official Ko Tun Myat Win said.

U Maung Thar Aye, who lives in the camp, said that he was concerned residents would suffer diarrhea in the summertime due to the lack of toilets.

"Summer is coming now. The number of people at the camp is increasing and we don't have enough toilets. We have to solve the problem by defecating behind bushes. I am concerned about diarrhea," he said.

On February 19, Union Minister for Social Welfare, Relief and Resettlement Dr Win Myat Aye instructed authorities to build additional toilets at the camp as soon as possible.

Buthidaung Township administrator U Shwe Hla Aung said that local authorities had submitted a proposal to the state government for the construction of more toilets.

"We are planning to build one toilet for every 50 households. We will build them as quick as we can, depending on the budget that we are granted. We will build temporary fly-safe toilets first," he said.

People living in Mya Taung IDP camp have fled from settlements in Buthidaung and Rathedaung townships due to fighting near their villages.