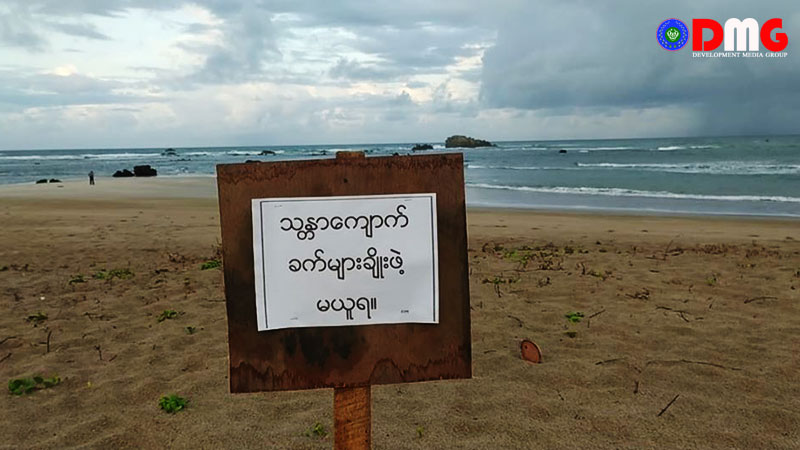 Aung Kaung Zaw | DMG
10 June, Manaung

The Manaung Township General Administration Department released a regional order on June 9 to protect coral reef naturally grown along the coast of the township's Pyin Kauk village.
The order prohibits breaking off or taking or stepping on the coral, as well as drinking alcohol in the shoreline area. Visitors are being told to view the coral from a designated location.
The order also prohibits fishing at the coral area and restricts the setting up of tents or other makeshift shops within the coral and beach areas, and urges visitors to discard waste systematically to protect the local ecosystem.
Any breach of the order would face legal action under Section 188 of the Penal Code and existing law, it said.
Locals have welcomed the order, but small-scale fishermen are worried that they might face livelihood difficulties due to the new restrictions, residents said.
"Protecting the coral reef is an essential measure. But residents who fish for a living will face trouble. So, the government and residents need to talk to put residents at ease," said Ko Aung Myint Thu, a resident of Manaung.
The coral reef covers more than 3 acres and has long been known to local residents, but it is also becoming an increasingly popular place for visitors from farther afield. Last month social media was abuzz as photos spread showing destruction of the coral by crowds of visitors.