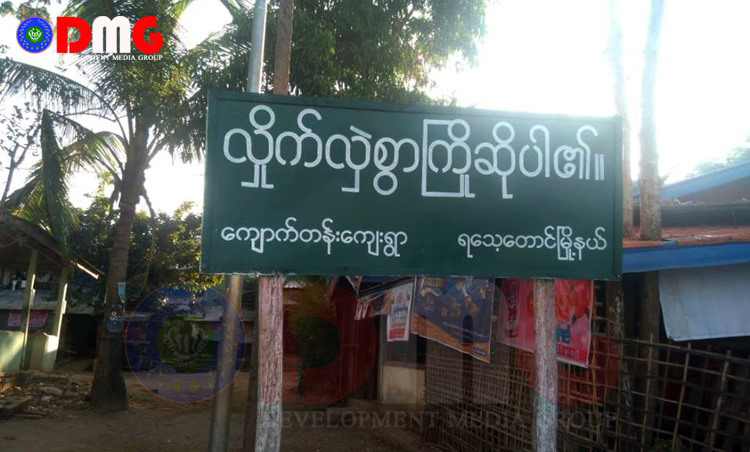 Hnin New | DMG
25 June, Rathedaung 
A letter signed by the Arakan State minister for Security and Border Affairs has urged residents of Kyauktan village and its surrounding environs in Rathedaung Township to temporarily leave their homes as the Tatmadaw will launch what it described as "clearance operations" against the Arakan Army. 
The communiqué issued by the minister, Colonel Min Than, said Arakan Army fighters are active near Kyauktan village, warning local residents not to accept people suspected of having links to the ethnic armed organisation, which the government and military consider to be a terrorist group. 
The letter was sent to the administrators of 17 villages in the Kyauktan village-tract on June 25, Rathedaung Township administrator U Aung Myint Thein said. 
"We noted that the letter didn't mention when and where the Tatmadaw will launch the operation. We have a responsibility to notify residents for their safety prior to the Tatmadaw's clearance operations," he added.
The document also states that respective village administrators would be notified in advance to urge villagers to temporarily evacuate the area in question to avoid being caught up in crossfire if Tatmadaw troops should confront Arakan Army forces during the clearance operations. 
Many residents of the area have heeded the warning and moved to safer locations but some farmers are opting not to leave their homes during cultivation season, said U Maung Tha Tun, a resident of Kyauktan village. 
"How can we survive if we don't engage in agriculture? We decided to remain in the village for agricultural works. Some residents fled to Rathedaung [town]," he said.