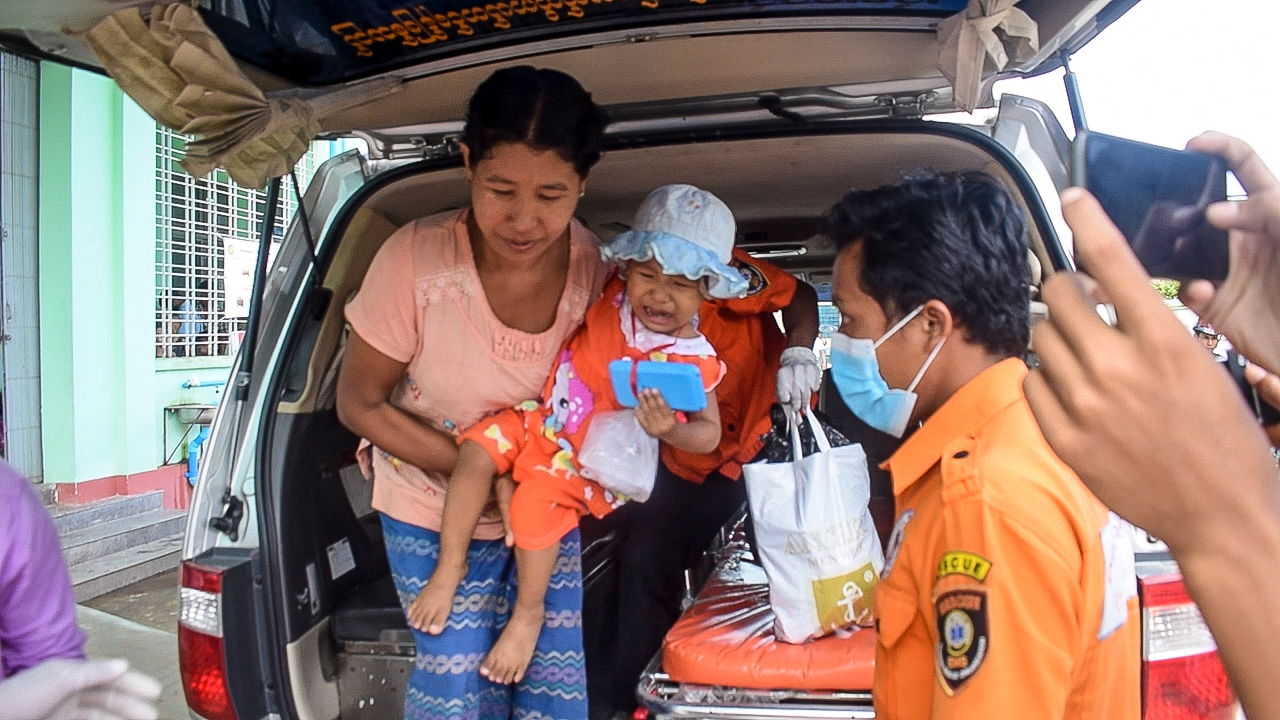 Hnin Nwe | DMG
2 July, Ann 
A 2-year-old girl who was injured last week when an artillery shell landed and exploded in Nat Maw village, Ann Township, was admitted to Sittwe Hospital for treatment on Thursday afternoon. 
The toddler, Ma Than Than Nwe, sustained a bone fracture and requires surgery, but her condition is not considered life-threatening, said the victim's mother Daw Yi Yi Win. 
"My daughter is not in critical condition. But she must undergo a surgical operation as we don't know exactly as to whether shrapnel is embedded in the body or not," she explained. 
The victim was injured by an artillery shell believed to have been fired by the Tatmadaw in Nat Maw village, part of the Dar Lat village-tract, on June 26. The victim's mother returned home to find her wounded when she heard artillery shelling in the village, said Daw Yi Yi Win. 
"An artillery shell had already landed in the village when I rushed to my home. I hugged my daughter when I arrived at my home," she said. 
Two civilians including Ma Than Than Nwe's father were killed and two others were also injured in the June 26 shelling. 
U Ba Maung, 55, died after reportedly being hit in the head by shrapnel, while another man identified as Ma Than Than Nwe's father U Nyunt Aung, 42, was also killed.  
"I lost my younger brother and didn't see his last breath. I am very sorry because my niece sustained injuries in the shelling," said Daw Khin Khin, Ma Than Than Nwe's aunt.