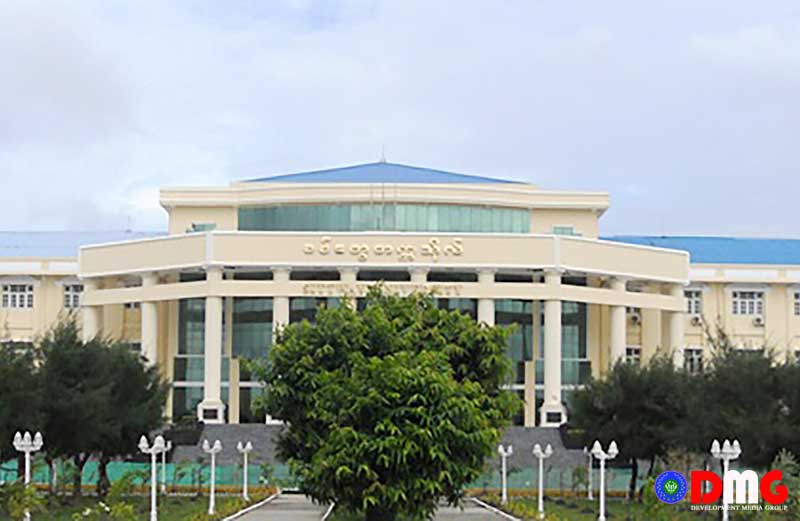 Khin Tharaphy Oo | DMG
16 July, Sittwe

Plans to adopt online teaching and learning at universities in Myanmar during the COVID-19 pandemic were made without due consideration for the situation in Arakan State, where more than 1 million people are without internet access, according to the Arakan Students' Union.
The National Education Policy Committee on July 14 announced that it would be necessary to devise online schooling contingencies so that university students do not lose the opportunity to pursue their educations amid the crisis.
"We think the plan did not consider our Arakan State, where there is no internet access," said Ko Kyaw Naing Htay, information officer of the Arakan Students' Union, referring to a ban on mobile internet access affecting seven Arakan State townships for more than one year.
"If they implement the plan neglecting the situation in Arakan State, we will be lacking belief in them; this could lead to having more conflict in the region," Ko Kyaw Naing Htay warned.
This week's statement from the National Education Policy Committee instructed universities and other degree-granting institutions of higher learning to undertake a number of steps in preparation for online "campuses" and blended learning programmes this year.
University students have welcomed the plan in theory, Ko Kyaw Naing Htay said, but added that it should be implemented only after restoring internet access in Arakan State.
"They should deal with the challenges of students in Arakan State first so that their plan would fit with us," he said.
Not all students in Arakan State own a computer or smartphone, so authorities also need to start with meeting students' individual baseline technology needs, he suggested.
"Places don't have internet access so the plan to adopt online teaching for university students is not suitable for us. If the government lifts the internet ban in the affected areas, it would be convenient for us to participate in online teaching during COVID-19," said Ko Yan Naing Kyaw, a third-year student studying law in Minbya Township, Arakan State.
The Arakan Students' Union will send an open letter to the National Education Policy Committee on July 17 addressing its concerns about the plan to implement systems for online teaching and learning.
The government's internet blackout has been imposed on Mrauk-U, Minbya, Ponnagyun, Rathedaung, Buthidaung, Kyauktaw and Myebon townships in Arakan State, as well as Paletwa Township in Chin State, where conflict between the Tatmadaw and Arakan Army has persisted since late 2018.