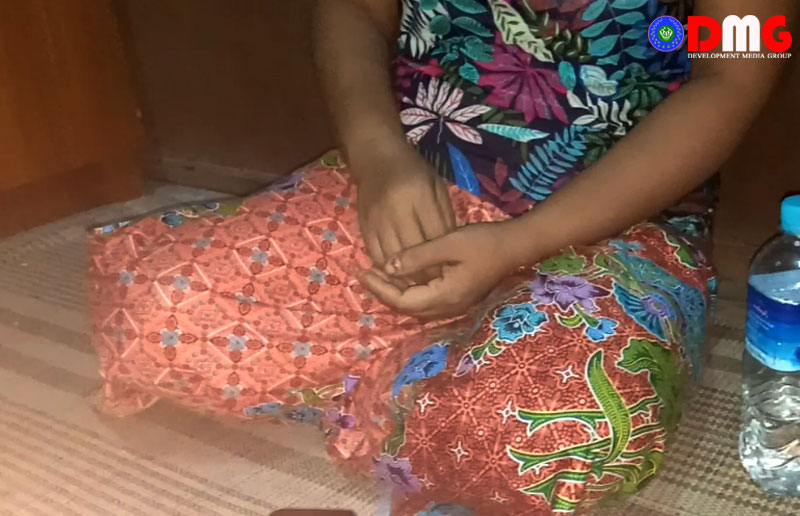 Khin Tharaphy Oo | DMG
28 July, Sittwe 
A total of 118 civil society organisations (CSOs) in Arakan State issued a joint statement on July 27 calling on authorities to uncover the truth and administer justice in a rape case recently filed against three Tatmadaw servicemen. 
"We issue this statement so as to reduce sexual violence against women in the armed conflict in Arakan State and to uncover the truth about it," said Daw Mya Thuzar, a lawyer from the Legal Clinic Myanmar (Arakan Branch). 
Daw Oo Htay Win, a 36-year-old mother of four from Ugar village in Rathedaung Township, has filed the case against three soldiers whom she alleges raped her. Earlier this month the woman told the media that a military column entered Ugar village on June 29, and three servicemen raped her late that evening. Daw Oo Htay Win told reporters that opening the case against the men aimed to reveal the truth and that she "would testify to the truth bravely." 
She filed the case at the Sittwe Myoma police station on July 10.  
According to a July 2 statement from the Tatmadaw True News Information Team, however, reports about the rape of a woman from Ugar village by servicemen were untrue. It was "fabricated news" intended to create misunderstanding among the public, the statement claimed. 
U Zaw Zaw Tun, secretary of the Rakhine Ethnics Congress (REC), said at present, women lacked adequate protection and faced threats to their security, including what he described as the "unacceptable" rape case involving members of the military. 
"According to our investigation, she is a rape victim. It is important to uncover the truth," U Zaw Zaw Tun added.  
Daw Mya Thuzar said: "The CSOs decided to cooperate to uncover the truth, as the victim herself brought the case to light bravely." 
In addition, the statement said the CSOs strongly condemn sexual violence against women in the ongoing conflict in Arakan State and highlighted the importance of dealing with Daw Oo Htay Win's case properly, in order to prevent similar crimes in future. To that end, the CSOs' statement called for the formation of "an independent and impartial team" to investigate the allegations, including the involvement of the Myanmar National Human Rights Commission. 
The case filed against three servicemen was brought under Sections 376, 366 and 144 of the Code of Criminal Procedure. 
The Irrawaddy news agency quoted Major-General Tun Tun Nyi from the Tatmadaw True News Information Team as saying that the military was conducting an internal investigation into the rape case opened against three of its own.