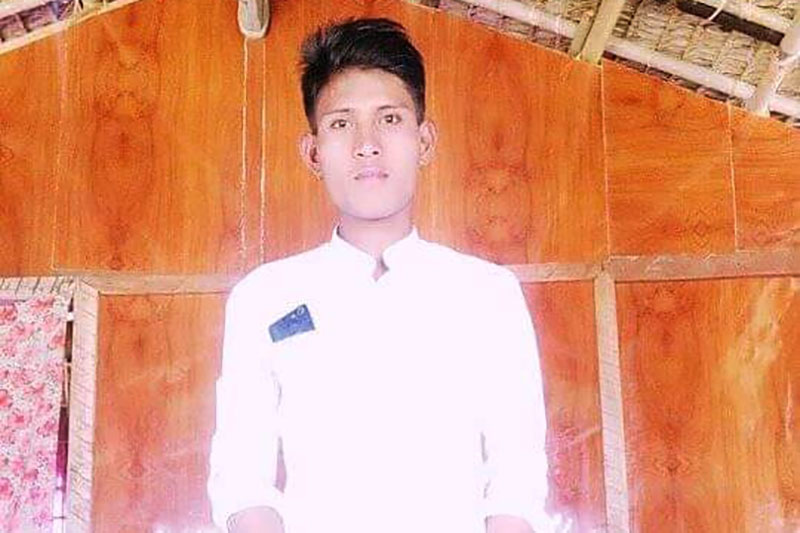 Win Nyunt | DMG
8 August, Sittwe

A resident of a village in Arakan State's Pauktaw Township was arrested at a military checkpoint in Myebon Township on August 4, family members said.

Five people including Ko Aung Thein Tun, 24, were attempting to leave the state to travel to China, but soldiers at a Tatmadaw checkpoint near Ywar Thar Yar village in Myebon Township detained him on Tuesday afternoon, his family said.

"When I visited the checkpoint and asked about him, I was told that he has been temporarily detained, as some suspected information was found [pertaining to the Arakan Army] on his phone. I was not allowed to meet him," said U Maung Hla Thein, the father of Ko Aung Thein Tun.

His son had been detained for several days and he hadn't seen him at all during that time, U Maung Hla Thein said.

DMG phoned Brigadier-General Zaw Min Tun and Major General Tun Tun Nyi of the Tatmadaw True News Information Team seeking comment on the arrest of Ko Aung Thein Tun, but they could not be reached.

In recent months, several people in Arakan State have been detained by the military with little or no information known about the circumstances or reason for their arrest, while others have been taken into custody over suspected links to the Arakan Army.