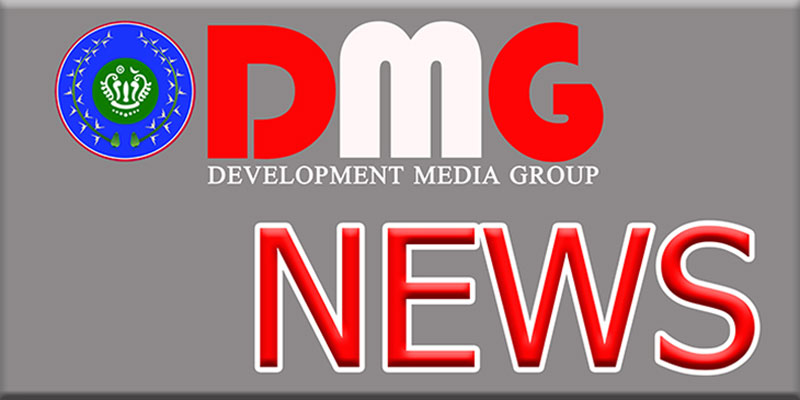 Aung Htein | DMG
15 August, Minbya

Three people including a Grade 7 student from Seiktaya village in Arakan State's Minbya Township were wounded by an artillery shell believed to have been launched by the military on August 15, according to residents.

The shell purportedly fired by the military, stationed on Minbu Hill about 1 mile east of Seiktaya village, landed and exploded in the village, resident Ko Khin Maung Win told DMG.

"I don't know whether there has been a clash between the military and Arakan Army. An artillery shell landed and exploded in the village, injuring three residents," he said.

A 13-year-old student identified as Maung Ngalone Chay was wounded by the shelling while a 22-year-old schoolteacher named Ko Aye Myint Naing received a shrapnel wound to his head and 67-year-old U Maung Tin Hla sustained shrapnel wounds to his ears.

In addition, three houses in the village were destroyed by the artillery shell, said U Nga Mel, whose home was also damaged by the artillery explosion.

"The artillery shell fell in front of my house and destroyed all household items in the house," he added.

The military contingent on the Minbu mountain range allegedly began firing artillery shells at about 4 a.m. on August 15 and stopped the gunfire at around 7 a.m., residents said.

"I don't want to comment on hostilities between the military and Arakan Army, but I would like to ask both sides to refrain from opening fire on residential areas," said U Hla Aung Thein, an Arakan State MP for Minbya Township.

The three injured are receiving medical treatment in the village and their conditions are said to be not life-threatening.

DMG phoned Brig-Gen Zaw Min Tun and Maj-Gen Tun Tun Nyi of the Tatmadaw True News Information Team seeking comment on the incident, but they could not be reached.

Hostilities between the military and the Arakan Army have flared with regularity in western Myanmar since late 2018, and the number of civilians killed or wounded by landmines, errant artillery fire or other combat-adjacent violence continues to climb. By DMG's accounting, 17 civilians were killed and 41 others injured by clashes between the two sides in June and July of this year.