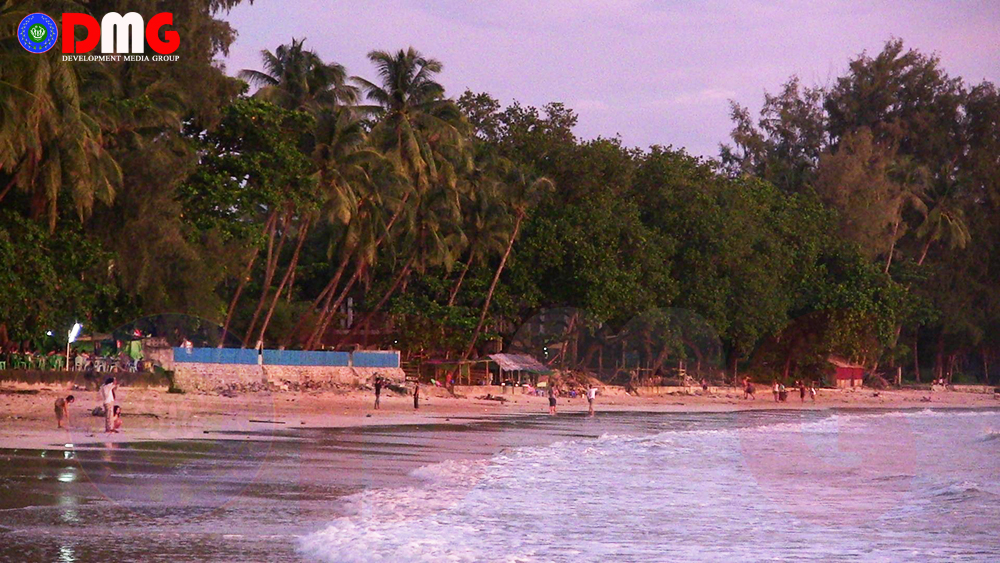 Myi Thiri Kyaw | DMG
15 August, Thandwe

Four hotels and guesthouses at Ngapali Beach in Arakan State's Thandwe Township have been allowed to reopen after they were closed due to COVID-19, but hoteliers say occupancy rates are down as the pandemic continues to weigh on economies globally.
Ko Shein Thu, owner of Royal Lin Thar Guest House, told DMG that he reopened this month in hopes that travellers will come to Ngapali on holiday during the rainy season.
"Every rainy season, we [consistently] have guests in at least four rooms. But this year, we have had just three guests since the hotel opened two weeks ago. However, reopening the hotel is better than suspending the operation of the hotel," he said.
U Ye Aung Moe, head of the Directorate of Hotels and Tourism in Arakan State, said the four hotels were permitted to reopen with approval from the state government after ensuring that the facilities met coronavirus-related health regulations.
Authorities made the decision because hoteliers had asked to reopen to accommodate travellers, U Ye Aung Moe said.
In the Ngapali Beach area, the AZ Family Resort Hotel, AZ Family Guest House, Royal Lin Thar Guest House and Kyaw Myanmar Hotel were allowed to reopen in the first week of August, he added.
"Hoteliers have to pay their staff 50% of their salary during the suspension of the operation of the hotel. If they can resume the operation of the hotel, they can get some income to pay for salary and other expenditures such as electricity bills," U Ye Aung Moe said.
After a guest staying at a hotel in Thandwe town was found to have contracted COVID-19, more than 100 hotels, motels and guest houses in Thandwe, Ngapali and neighbouring Gwa Township were shuttered in late March.
A total of 28 hotels and guesthouses are currently open in Arakan State — 15 in Sittwe, eight in Kyaukphyu, the four at Ngapali Beach and one in Mrauk-U, according to Arakan State's Directorate of Hotels and Tourism.