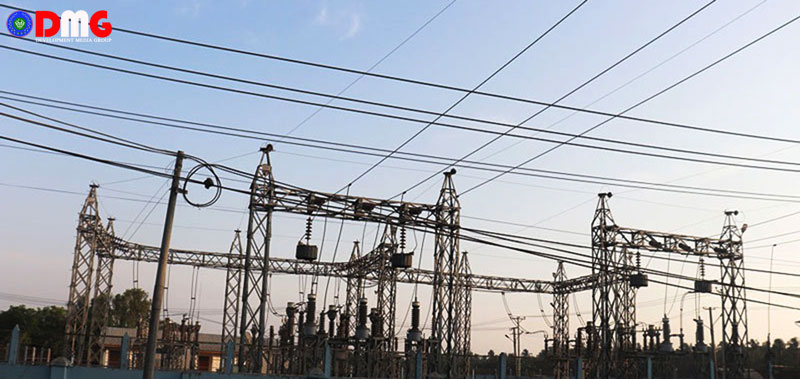 Kyaw Myo Aung | DMG
25 August, Buthidaung 
A power cable linking Arakan State's Rathedaung and Buthidaung townships has been severed, but repair of the broken line cannot be undertaken due to regional instability, said U Hein Moe Htet, an electrical engineer in Maungdaw District. 
"Electrical staff from the Ponnagyun substation said they cannot go and fix the power line because of instability in the area," he said. 
The broken cable has resulted in power outages in Maungdaw and Buthidaung townships since the afternoon of August 24.  
According to the Rakhine Ethnics Congress (REC), locals said one of the three cables from an electrical tower about 400 metres from Yay Myet village was cut due to the explosion of an artillery shell launched from a military watercraft stationed in the May Yu River. 
REC said the Tatmadaw watercraft exchanged fire with the Arakan Army near Aung Si Gone village. 
Power lines were destroyed in clashes between the Tatmadaw and the Arakan Army in Ponnagyun Township on April 2, with resulting power outages in Rathedaung, Buthidaung and Maungdaw townships that lasted up to 20 days.