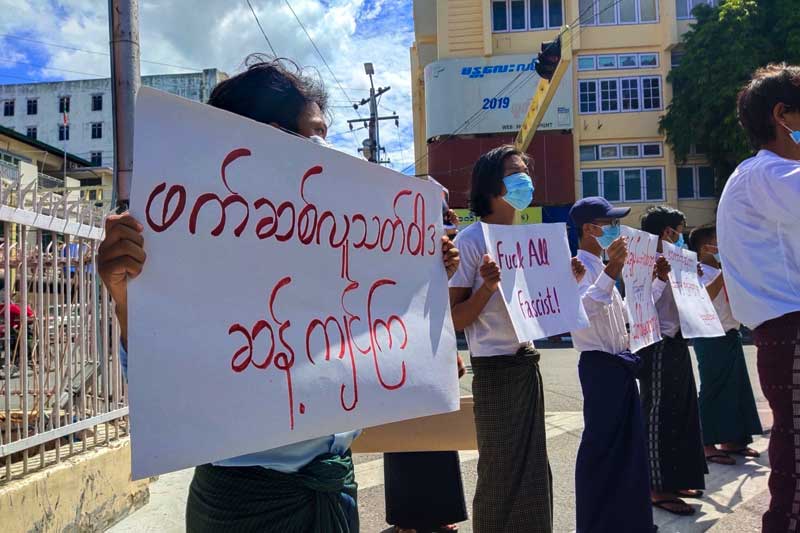 Aung Htein | DMG
10 September, Mandalay
Activists in Mandalay led by the All Burma Federation of Student Unions (ABFSU) staged a protest on September 10 against human rights violations in Arakan State.
Ko Htoo Khant Thaw, secretary of the ABFSU, said: "It is already included in our policy. It hampers the peace process. I oppose all forms of human rights violations in Arakan State."
The ABFSU called on the government to immediately put a stop to the ongoing civil war in Arakan State.
"The [political] parties are carrying out canvassing as it is the election canvassing period. But Arakan State sees bloodshed due to the war. We staged a protest in order to show that ABFSU students are synonymous with the people in Arakan State," he added.
Police recorded the names of leading student protestors and those who participated in Thursday's, according to the ABFSU, which is also known as BaKaTha.
Three students from the Arakan Students' Union were arrested for staging a protest in front of the Arakan State government offices in Sittwe on September 9. The trio have been charged under Section 25 of the Natural Disaster Management Law.
Related Post :