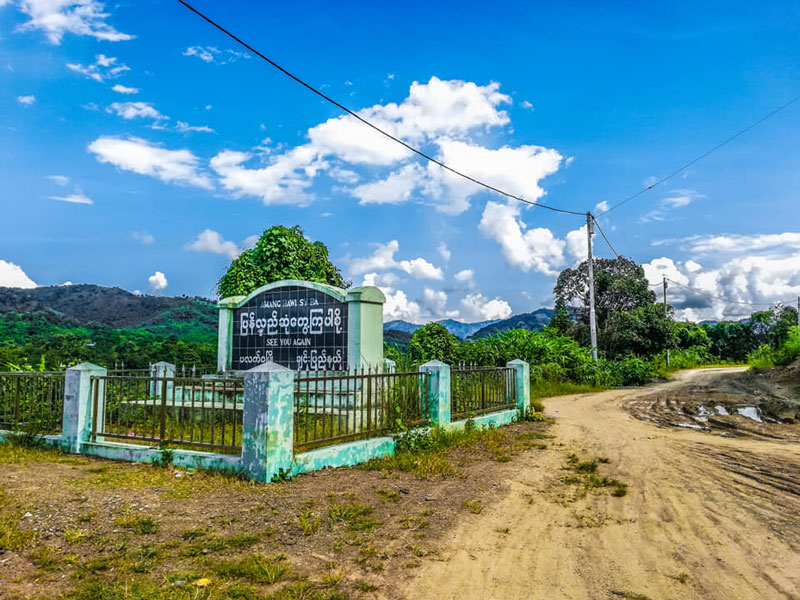 Khin Tharaphy Oo | DMG
28 October 2020, Sittwe 
The Union Election Commission (UEC) announced on October 27 that 94 village-tracts in Chin State's Paletwa Township will not hold this year's general election, reversing course after indicating earlier this month that voting would take place in the township without exception. 
Paletwa Township was not included in an initial list of cancelled constituencies announced by the UEC on October 16, despite a recent history of conflict in the area. With its absence from the initial list of nixed polling jurisdictions raising eyebrows, the UEC released an update to its "list of no-election areas" on Tuesday in which the 94 village-tracts were enumerated, though its announcement did not offer an explanation for the change.    
"In exercising the Section 10 (f) of Union Election Commission Law, it is announced that the 2020 General Election on 8 November will not be held in following areas of Paletwa Township in Chin State," the UEC statement said, without elaborating. 
In its October 16 announcement, the UEC said elections would not be held in the entirety of nine Arakan State townships, as well as 15 wards and 137 village-tracts across four other townships in the state.  
The partially cancelled townships were Kyaukyphyu (two wards and 52 village-tracts), Ann (three wards and 29 village-tracts), Sittwe (four village-tracts) and Taungup (10 wards and 52 village-tracts). 
But the UEC also took some constituencies off of its no-election areas list on Tuesday, including three village-tracts in Kyaukphyu Township and four village-tracts in Ann Township.  
Due to ongoing conflict between the military and the Arakan Army, elections remain cancelled entirely in the Arakan State townships of Pauktaw, Ponnagyun, Rathedaung, Buthidaung, Maungdaw, Kyauktaw, Minbya, Myebon and Mrauk-U. The hostilities, centred on northern Arakan State, have spilled over into neighbouring Paletwa Township on multiple occasions over the past two years.