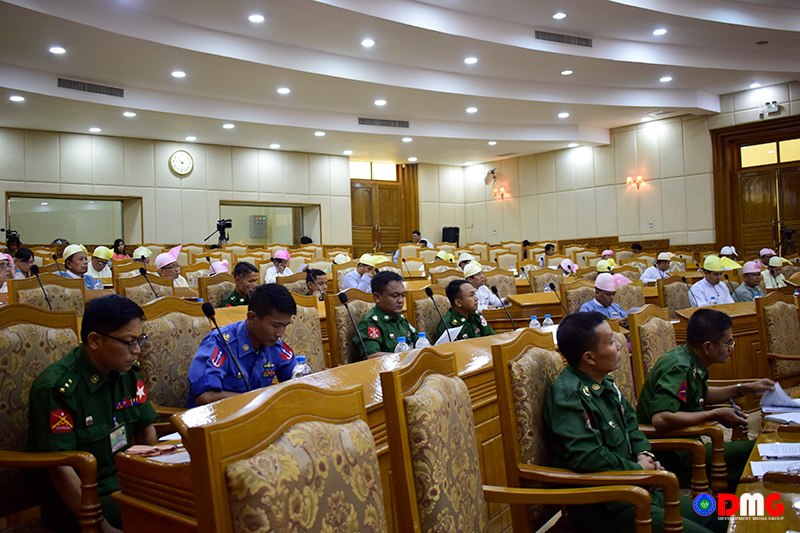 Nyan Hein | DMG
17 November 2020, Sittwe

Members of the outgoing Arakan State Parliament have urged the state government to expeditiously implement the proposals and questions submitted to the legislature in the long-term interest of the state and its people.

The proposal was made by U Zaw Zaw Myint, a state Hluttaw representative for Buthidaung Township Constituency No. 1, speaking at a session of the assembly in Sittwe on November 17.

"The government has to implement as much as possible the questions pledged at the state legislature. It also has to implement the proposals put forward at the state Hluttaw from time to time. We also understand there will be difficulty in implementing every proposal," said U Zaw Zaw Myint.

A state Hluttaw representative from Ponnagyun Township Constituency No. 2, U Aung Than Tin, said the Arakan State government during the current parliamentary term had been weak in implementing the various proposals and questions made by respective Hluttaw representatives over the years since the sitting MPs were elected in 2015.

"I think the proposal was made due to the weakness on the government's part. So, the government should take this into consideration seriously," he said.

U Zaw Zaw Myint's proposal has been approved for discussion before the state assembly and is scheduled for deliberation on November 18.