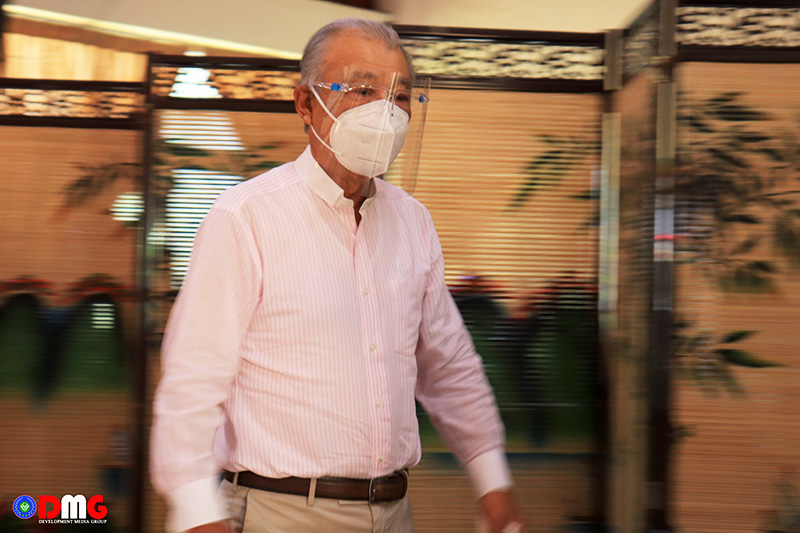 Aung Htein | DMG
30 November 2020, Sittwe

Japan's special envoy for national reconciliation in Myanmar, Yohei Sasakawa, over the weekend said his government would provide US$200,000 for those displaced by conflict in Arakan State.
Sasakawa pledged the aid in a meeting with media in Sittwe during his visit to Arakan State on November 28.
"When I looked at the situation of people, I found that they are having a difficult time and from a humanitarian point of view, I will provide $200,000 for them," said the special envoy.
The assistance will include food supplies and other necessary materials, which Myanmar's commander-in-chief promised to transport to those in need, Sasakawa said.
The Japanese envoy and his entourage arrived at the Arakan State capital Sittwe on November 28, and proceeded by helicopter to Buthidaung and Kyauktaw townships, where voting for the November 8 elections was cancelled. He met with representatives of the Arakan National Party (ANP), the state's biggest election winner, on Saturday afternoon.
ANP spokesperson Daw Aye Nu Sein said the party shared in that meeting that Arakan State would become more developed if the special envoy could help in creating job opportunities for young people, in the technology sector specifically.
"We had a discussion for the development of the area, for which the director of their group would liaise with the people in Yangon," she said.
Sasakawa said he would work for improvement in the peace process after putting an end to the fighting through negotiation between the Tatmadaw and the Arakan Army in Arakan State.
The number of displaced people (IDPs) in Arakan State has surpassed 236,000 due to nearly two years of fighting between the Tatmadaw and the Arakan Army. Some have returned to their homes in recent weeks to resume farming as hostilities have appeared to ease.