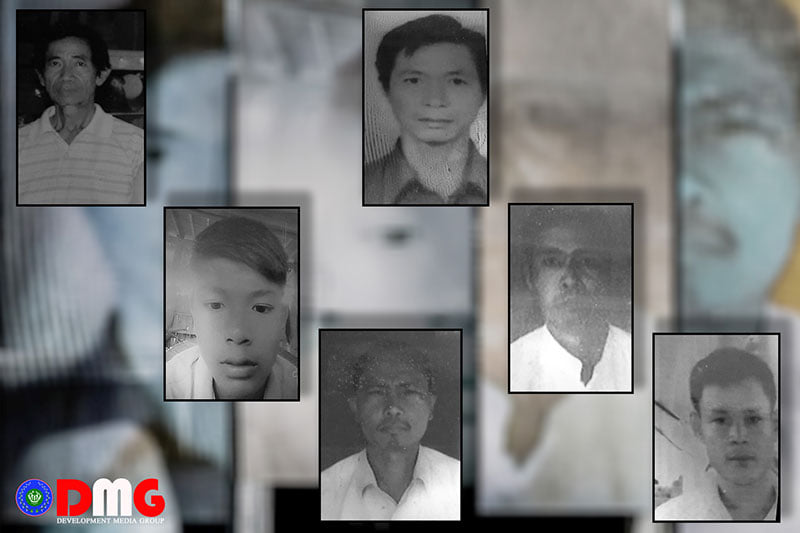 Aung Htein | DMG
26 February 2021, Sittwe

Eighteen people from Tinma Gyi and Tinma (Ywar Thit) villages in Kyauktaw Township, Arakan State, remain missing nearly a year after they were arrested on March 13 and 16 of 2020.

Family members say they are worried about their loved ones' safety because their whereabouts are not known.

"We do not know if they are still alive or not. If they die, we need to make a donation [according to Buddhist tradition] for them. Now, we do not know what we should do," said Daw Phyu Phyu, the wife of 48-year-old detained villager U Maung Win Gyi.

Since some husbands were arrested, their wives and family members have faced livelihood difficulties.

Daw Khin Nwe Win, the wife of U Tun Maung Win, another detained villager, said: "I am not in good sorts for my livelihood because I do not have my husband. The life for a wife without a husband is rough. I am sure I will face many challenges in the future."

"I have two children. They are Grade 10 and Grade 7 students. My daughter and son cannot pursue their education because they do not have their father. I am sad for them," she added.

Relatives are demanding that the truth about the missing villagers' situation be made known.

"I have only one son. Can you imagine how I feel as a mother when my son is missing," said Daw Aye Yi, the mother of missing detained villager Maung Tun Tun Wai. "My son is a Grade 8 student. He did not commit any offence. He looked at me without saying anything when he was arrested."

Regarding the disappearance of the 18 villagers, the Mrauk-U District Management Committee formed an investigation committee on January 6 that included the Kyauktaw Township administrator, township police head and well-known elders of Tinma village.

The Mrauk-U District police on December 29 questioned three witnesses who were released from detention after being abducted to Taung Shay mountain along with the missing Tinma villagers.

Family members said no information has been heard about the investigation into the missing villagers.

Scores of people were arrested on suspicion of Arakan Army ties during two years of fighting between the ethnic armed group and the Myanmar Army. Since November 2020, the two sides have observed an informal ceasefire, which has held through the early weeks of the military government.