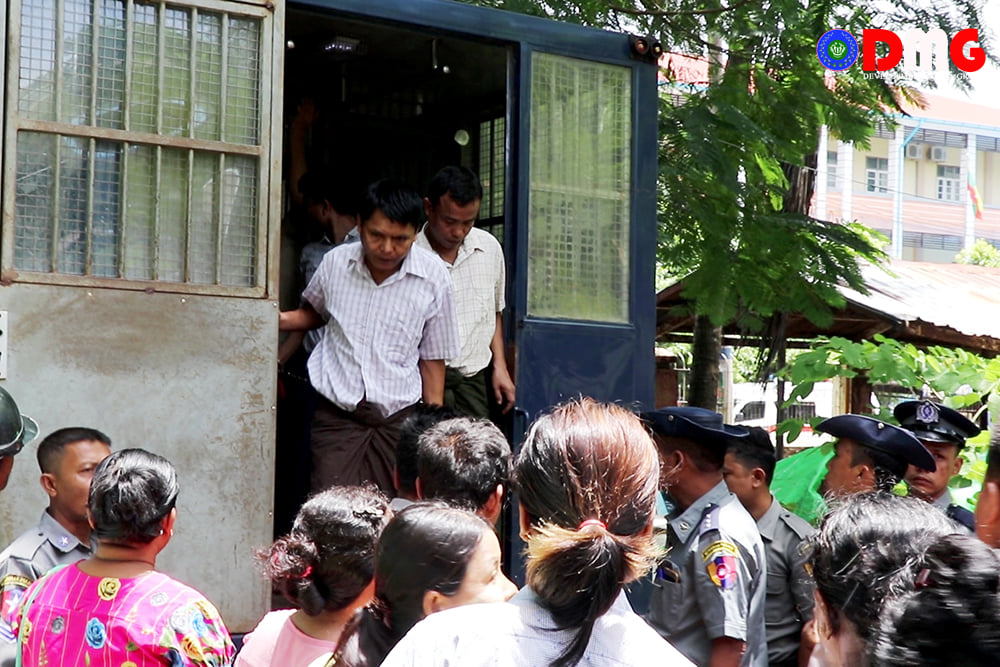 DMG Newsroom
1 June 2021, Sittwe 
U Hla Thein, a spokesman and attorney-general for the Arakan State Administration Council, said 17 cases of children under the age of 18 arrested on suspicion of illicit ties to the Arakan Army (AA) were dropped in May. 
The 17 cases were being investigated and prosecuted in Arakan State under the Counter-Terrorism Law, of which 16 cases were dropped and one case was closed, all total involving 26 youths, he added. 
"I think the withdrawal of these cases is the result of negotiations between the Tatmadaw and the Arakan Army," he said. 
With the approval of the previous government, the Central Committee for Counter Terrorism designated the United League of Arakan (ULA)/Arakan Army (AA) as a terrorist group and unlawful association on March 23, 2020. 
Less than a year later, the Central Committee for Counter Terrorism announced on March 11, 2021, that it had rescinded its declaration of the Arakan Army as a terrorist group. 
Some cases of those charged under the Counter-Terrorism Law have since been dropped, including the minors noted by U Hla Thein, but others remain before the courts. 
Daw San Thar Nu, the mother of 24-year-old Ko Oo Hla Maung, a detainee from Lekka village in Mrauk-U Township, said she had been waiting for her son to be released from prison since the AA was delisted as a terrorist organisation. 
"My son has been detained for a long time. Now I cannot even go to the court trial. The next day [after the delisting], my son had a court hearing, but I could not afford to go. I was just waiting for my son to be released from prison. I want my son released from prison as soon as possible," she said. 
Dr. Aye Maung, leader of the Arakan Front Party (AFP) and himself granted an amnesty under the junta regime in February, said he welcomed the State Administration Council's approach to Arakan politics. 
"I want the military to drop all lawsuits against innocent people. It can be assumed that the ULA/AA leaders involved in all of these cases, for one reason or another, were able to negotiate and drop the cases. Therefore, I think it is a good approach to Arakan State," Dr. Aye Maung said. 
During the two years of fighting between the Tatmadaw and Arakan Army in Arakan State, more than 200 people were arrested on suspicion of being linked to the ethnic armed group and charged under anti-terrorism laws, according to Thazin Legal Institute. 
No fighting between the military and Arakan Army (AA) has been reported in Arakan State for some seven months.