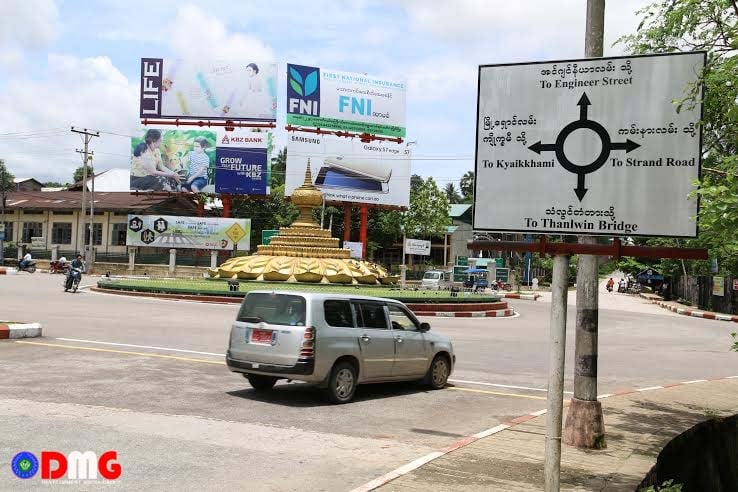 DMG Newsroom
23 November 2021, Shan State 
Myanmar's military regime arrested more young people recently in the Mon State towns of Mawlamyine and Kyaikto, residents said. 
A source told DMG that junta forces and police, as well as members of the local administrative apparatus, forcibly arrested a young man from Tharyar Aye ward in Mawlamyine during an overnight guest list check at about 11 p.m. on November 15. 
"We heard our neighbours were told to check overnight guests. Then, they beat and abducted a young man," she said. 
The young man's wife said he was hiding in the house because his name was not included on the household member list of the residence, but he was found by authorities and forcibly arrested. 
A witness said junta forces and police also arrested a young man from Alaedan ward in Mawlamyine at about 1:30 a.m. on November 21. 
"About 30 police and soldiers checked a house after midnight. They arrested a young man," the witness said. 
Junta forces also investigated and arrested a man using the Facebook account Nay Lin in Myaing Tharyar ward, Mawlamyine, the witness said. 
Residents said that all told, seven young people were arrested from four wards in Mawlamyine. 
Junta forces forcibly arrested Ko Soe Thiha, chair of a free funeral service in Kyaikto Township, and some other young men late at night on November 14. 
DMG sought comment from authorities in the relevant towns concerning the recent arrests, but they could not be reached. 
According to the Assistance Association for Political Prisoners (AAPP), as of November 24 a total of 7,530 people nationwide were being detained by the military regime, with an additional 1,954 evading arrest warrants.