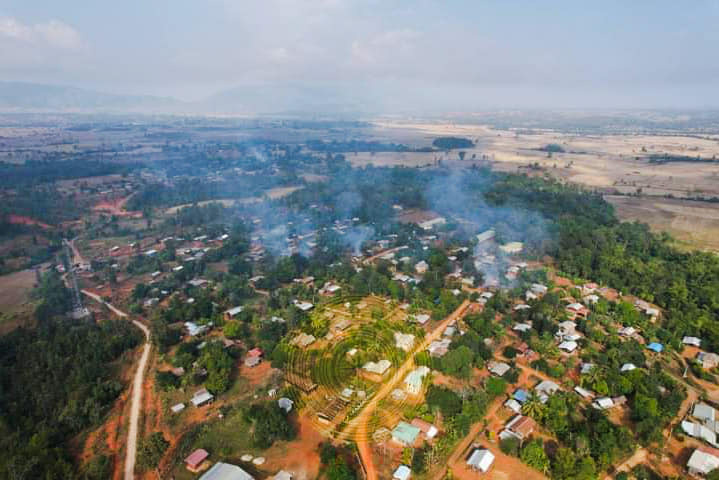 DMG Newsroom
3 January 2022, Loikaw, Kayah State 
There were more than 130 clashes between the Karenni Nationalities Defence Force (KNDF) and the Myanmar military in Kayah State from May to December 2021, resulting in casualties on both sides and civilian fatalities, the KNDF said in a statement on January 3. 
At least 249 junta soldiers were killed and 149 injured in the clashes with the KNDF, it said. Meanwhile, 13 members of the KNDF were killed and 24 were injured, the statement added. 
A KNDF official told DMG that the KNDF is currently fighting against the junta troops under the leadership of the Karenni Army and other coalition forces. 
"At the moment, our forces are quite strong and are fighting against the junta troops in collaboration with other defence forces. We will continue to fight until we have a complete victory over the military council," the official added. 
Fighting in Kayah State has forced more than 100,000 locals to flee to nearby forests, with scores of civilian casualties reported and hundreds of homes burned to the ground. 
Donations for food, shelter and healthcare for Karenni people displaced by the fighting are still needed, said an aid worker. 
"The displaced people are in need of medicine, food and clothing. Despite donations, the fighting has intensified, with more and more people fleeing," the aid worker added. 
Fierce fighting broke out between junta troops and KNDF coalition forces near Ngwe Taung Dam in Demoso Township on December 31, and into January 1 of this year. 
The KNDF said fighting will intensify from January 2022 and its forces will continue to attack their junta counterparts until genuine federal democracy is achieved.