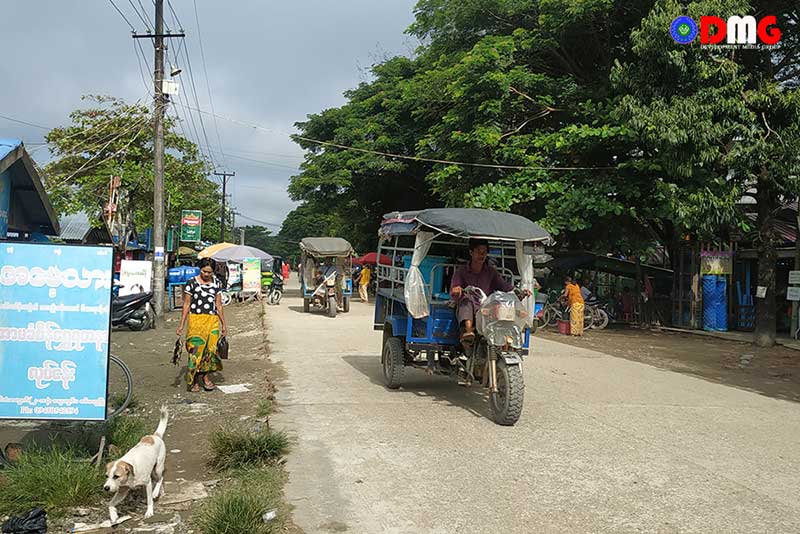 DMG newsroom
4 January 2022, Sittwe 
U Hla Thein, a spokesperson for the Arakan State regime council, told journalists on January 3 that the military government plans to remove tricycles and other three-wheelers from the streets of the Arakan State capital Sittwe. 
"Tricycles and three-wheelers will be removed soon for the first time," he said, accusing drivers of these vehicles of not following traffic rules and regulations, including stopping at places where they shouldn't and disturbing pedestrians. 
The Arakan State military council will consult with the Traffic Rules Enforcement Supervisory Committee on removing tricycles and three-wheelers from the city, but a detailed implementation plan has yet to be adopted. 
In Arakan State, motorbikes with sidecars installed have increasingly provided taxi services over the past five years or so.   
"We do not want to be trishaw men anymore, so we are driving tricycles. We want authorities to issue licences for us. If we cannot do this job, we will be starving. Most of us are daily wage earners," said U Aung Kyaw Win, a tricycle driver in Sittwe. 
U Hla Thein told journalists that it does not have plans to issue licences for tricycles and three-wheelers because they are effectively unregistered motorbikes. 
Zaw Min Naing, a three-wheeler driver, said some three-wheelers are registered vehicles and paid tax at the Road Transport Administration Department (RTAD). 
"If it wants to seize unregistered three-wheelers, it can do so. There are also registered three- wheelers. We have to pay up to K100,000 a year as tax at RTAD," he said. 
U Than Tun, a member of the Arakan State regime council, posted on his social media page that tricycles and three-wheelers would be banned from some roads in Sittwe.