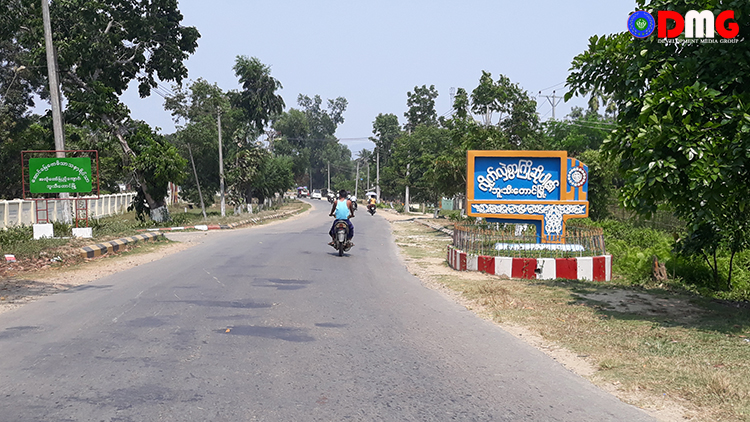 DMG Newsroom
29 January 2022, Buthidaung 
Concerns have been raised by locals in Arakan State's Buthidaung Township following reports of gunfire in the vicinity of Ngakyidaunt village on Saturday morning.
The gunshots were heard at about 9 a.m. near Ngakyidaunt village, about 3 miles north of Thapyaytaw village in Buthidaung Township, according to locals.
Ko Tun Tun, a resident of Thapyaytaw village, told DMG that locals were worried about renewed fighting between the Myanmar military and the Arakan Army (AA).
"We heard gunshots three times. We don't know why they fired. There are frequent shootings due to the presence of military troops on that side. We are worried that fighting will take place between the Myanmar military and Arakan Army," he said.
Locals are concerned that in addition to endangering lives, renewed hostilities would also affect transportation and livelihoods in the area.
U Maung Ohn, a former Arakan State lawmaker for Maungdaw Township, told DMG that he too had heard Saturday's gunfire. 
"I heard gunshots but I don't know the reason why. There are military troops, so it is possible that they are testing weapons," the ex-MP added.
DMG phoned Major-General Zaw Min Tun, spokesperson for the State Administration Council (SAC), and Colonel Kyaw Thura, Arakan State minister for security and border affairs, about the gunfire, but they could not be reached for comment. DMG attempts to contact U Khaing Thukha, a spokesman for the Arakan Army, were also unsuccessful.
There have been almost no clashes between the Myanmar military and Arakan Army in Arakan State for more than one year, as the two sides reached an informal ceasefire arrangement in November 2020. The lone instance of renewed hostilities took place in Maungdaw Township in November of last year, when the two sides briefly exchanged fire.
In the year-plus since the November 2020 ceasefire was reached, the Arakan Army has built up its influence across large swaths of Arakan State, including the establishment of parallel judicial and administrative systems independent of existing authorities. The Arakan Army was formed in 2009, in northern Myanmar's Kachin State. More than a decade later, its attempts to exert administrative control over Arakan State have sometimes rankled the military regime.