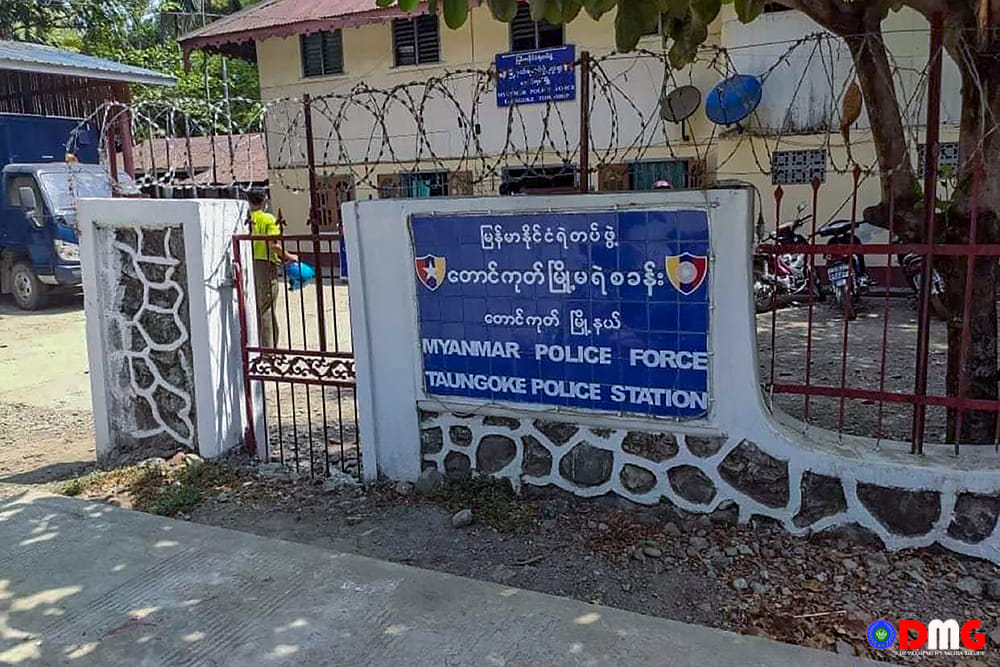 The Myanmar military reportedly took Ko Zaw Myo Tun aka Nga Pwa, a resident of Kai Shay Ward in Arakan State's Taungup, and U Myint Hlaing, chairman of Kai Shay social organisation, for questioning on September 19. 
"They were detained for questioning and they have not been released yet," said a family member. "They are currently held at a military regiment. They were reportedly arrested on suspicion of having ties to the Arakan Army." 
Ko Zaw Myo Thu was twice previously questioned by the military. 
The two detainees are members of the Kai Shay social organisation and are actively involved in local social works, said family members. 
Of five people detained by the military this month in Taungup Township, U Tun Chit, a resident of Chaungkauk Ward, Ko Oo, a police informant, and Ko Soe Win Chay were released on September 19.
"Two reporters [police informants] for a journal were wrongly arrested and U Chit Tun was released after being questioned," said a source close to U Chit Tun. 
U Kyaw Thaung, a resident of Hmawhintaw Ward, and Ko Moe Hein from Kin Taung Village remain detained. 
Family members are worried about the safety of Ko Moe Hein, 18, as they have not been in contact with him, said U Zaw Lwin, the father of the detainee. 
"We live on Pantin Island and are working in Taungup. An eyewitness said my son was arrested near the office of the township Forest Department. Around 20 junta soldiers and police, including a ward administrator, raided my home at night," he said. 
The military made a series of arrests of civilians after the Arakan Army attacked a support ship belonging to the Myanmar military with heavy weapons in Taungup Township on September 16.