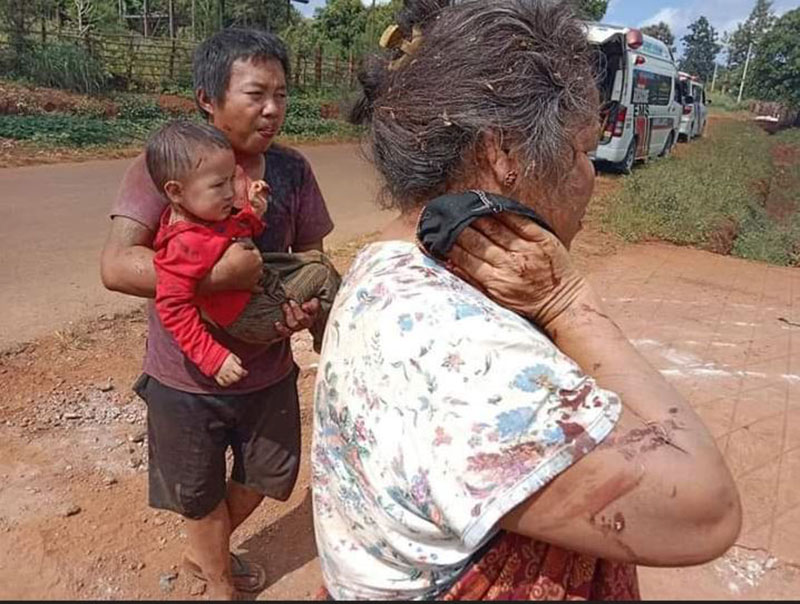 DMG Newsroom
5 November 2022, Loikaw, Kayah State

Four family members were injured when artillery shells allegedly fired by the Myanmar military landed and exploded in Konsut Village, near the Kayah State capital Loikaw, on Friday.

The military's Loikaw-based Light Infantry Battalion No. 54 fired at least five artillery shells into Konsut Village at about noon on November 4, local residents said. One of the shells hit a home in the village, injuring four family members including a 2-year-old boy, said a member of the Shwe Loikaw rescue organisation, a local charity.

"The military fired heavy weapons into the village without there being fighting. A 2-year-old boy, his mother, his grandmother and another family member were wounded in the shelling. The injured are being sent to Loikaw Hospital," the charity worker added.

Of the four people injured, the conditions of the toddler and his mother are considered life-threatening, according to sources close to the family.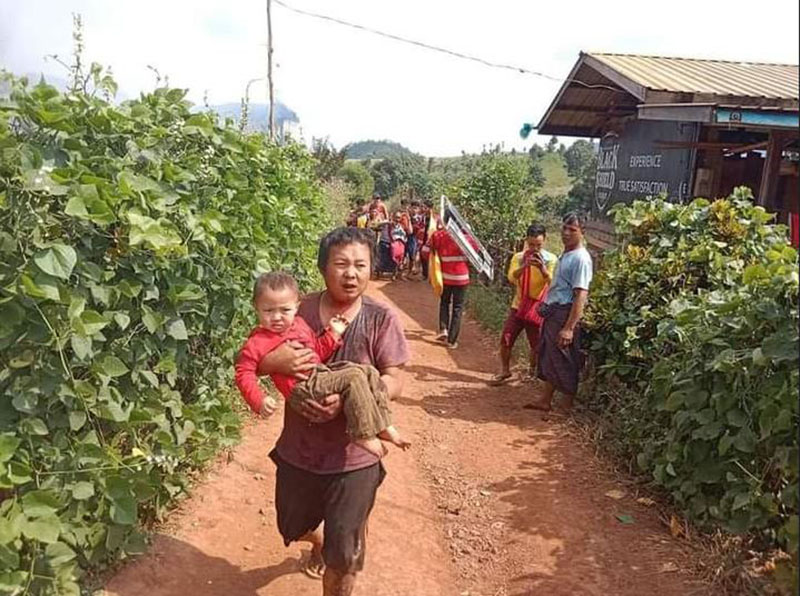 "The child and his mother are said to be in critical condition and the two others received minor injuries. They are being treated at Loikaw Hospital," one source said.

Nearly 500 residents from Konsut Village have fled to safer locations following the junta shelling, according to locals.

"Some residents in the village fled to nearby forests for fear of being fired by the military. A few people remain in the village," said a resident of Konsut Village.

DMG phoned Major-General Zaw Min Tun, spokesman for the regime, regarding local accusations of the military's shelling of Konsut Village, but he could not be reached.

Two men in their 30s, a 28-year-old pregnant woman and her husband were injured after the military fired five artillery shells into two Loikaw Township villages on November 1, according to the Shwe Loikaw rescue organisation.