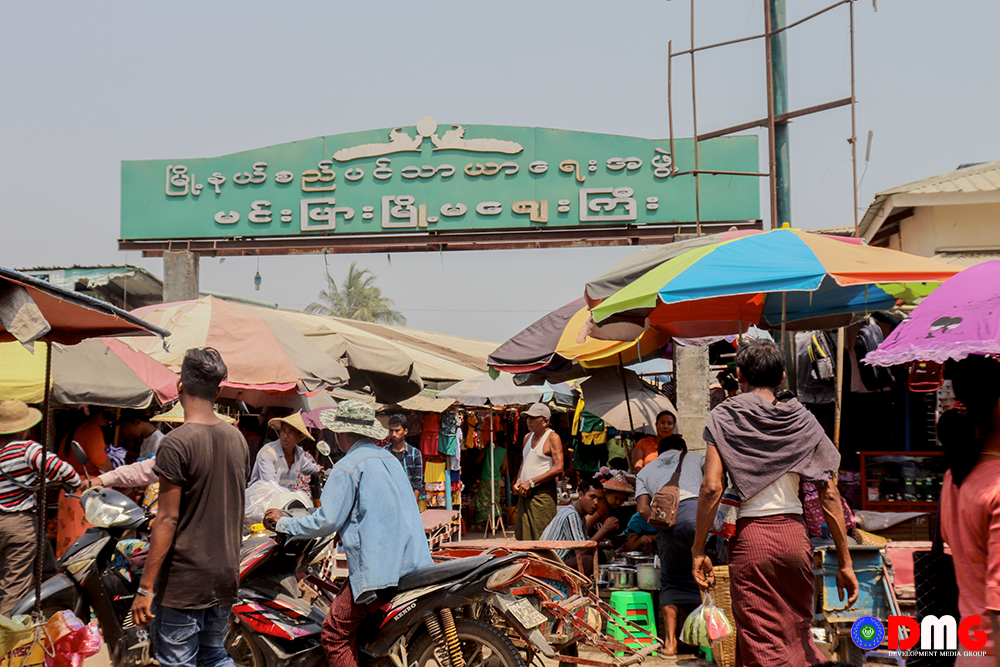 DMG Newsroom
12 November 2022, Minbya

A Buddhist monk and two businessmen were arrested by the military in Minbya, Arakan State, at around 10 p.m. on November 11, according to locals.

The detainees have been identified as U Wiyamizzu, a 50-year-old Buddhist monk from Aung Myay Kon Monastery; U Kyaw Nu Maung, 49, owner of Win Toe Jewelry; and U Maung Tun Thein, a 53-year-old electronics store owner in Minbya's Alepine Ward.

The trio was arrested on suspicion of having ties to the Arakan Army (AA), locals said. Rakhine Daily, a mouthpiece for the military regime in Arakan State, reported on its Facebook page that the monk and two men were arrested on suspicion of financing the AA, based on a tipoff.

Family members of the detainees and their close friends have rejected those accusations.

"It is certain that they were arrested but I think they are not guilty," a resident of Alepine Ward told DMG. "They were taken from their homes at about 10 p.m."

Their families are worried about the safety of the detainees, whose whereabouts remain unknown. Family members are planning to visit the local military regiments to enquire about the missing men's situation.

"The monk was arrested at the monastery at around 10:30 p.m. on November 11. I don't know where he was taken and the reason for the arrest," one relative said.

Fighting between the Myanmar military and Arakan Army is ongoing in northern Arakan State, where many residents are on edge as a series of arrests and abductions have taken place over recent weeks, with both of the warring sides taking people into custody.