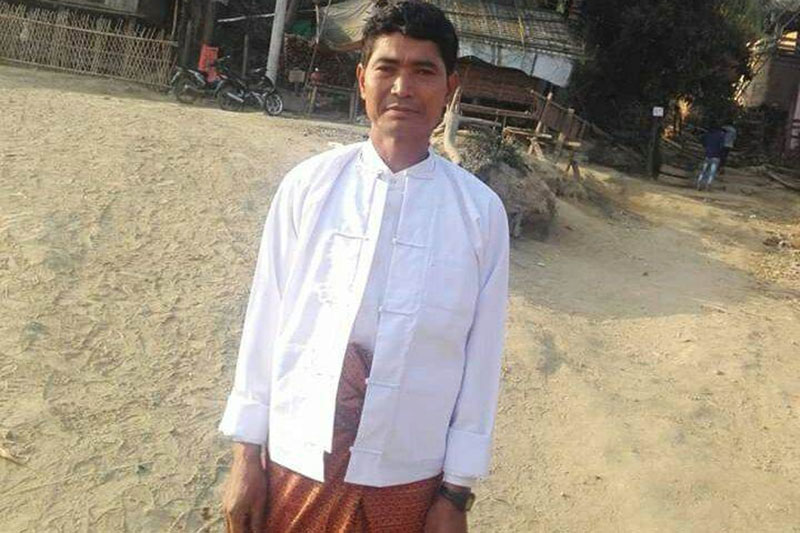 DMG Newsroom
23 November 2022, Paletwa, Chin State 
The Paletwa Township Court has sentenced a 100-household head and a 10-household head to three years in prison for incitement under Section 505(a) of the Penal Code, according to legal sources close to the matter. 
The two men have been identified as U Maung Me Kyawt, a 57-year-old 10-household head, and U Maung Win, a 60-year-old 100-household head, both from Paletwa's Myoma Ward.
The pair were sentenced on November 21, said Ma Khaing Aye, the daughter of U Maung Mae Kyawt. 
"My mom phoned to tell me that my father was sentenced to three years in prison. I had to tell my mother to be strong mentally," she said. 
The two men were taken from their homes in Paletwa by junta soldiers on June 4 and June 8 of last year. The pair were transferred to Paletwa Myoma police station on June 29 and charged under Section 505(a) of the Penal Code at the township court on July 13. 
Captain Tun Tun Naing from the military filed a lawsuit against the two men, with the prosecution hinging on the men's alleged ties to the Arakan Army, which they have denied. The two men reportedly could not afford a lawyer, and so were not represented by one at trial. 
"When my father was arrested, he was tortured for more than a month during the interrogation and could not even move a hand," Ma Khaing Aye said. "The court sentenced them to three years in prison, so I don't think it's fair at all. When they [regime officials] examined my father, he did not confess to anything because he is innocent. 
Military tensions between the military and Arakan Army are running high in Paletwa Township, with some locals arrested by the military. U Chit San, a 68-year-old man from Abaung Tha Village in Paletwa Township, was sentenced to three years in prison under Section 505(a) of the Penal Code on November 2.