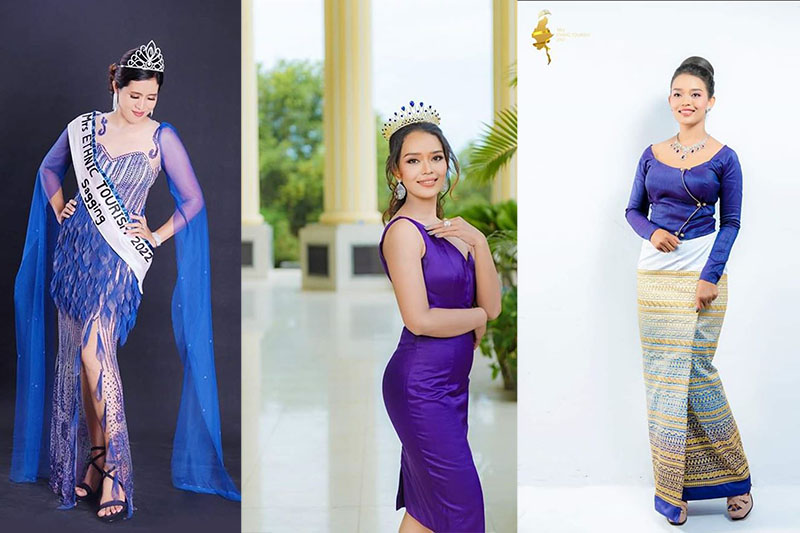 DMG Newsroom
26 November 2022, Sittwe

A beauty pageant for married women will be held in the Arakan State capital Sittwe from December 22-26, according to the organiser, Mrs. Ethnic Tourism.

Married women from all 14 of Myanmar's regions and states can participate in the pageant, which is the first of its kind in Arakan State, according to Ko San Thar, the founder of Mrs. Ethnic Tourism. The beauty contest is aimed at promoting tourism in ethnic areas, he added.

"Married women from across the country can participate in the contest. We want to provide a platform for married women to showcase their talents, and also aim to promote the tourism industry in ethnic areas," said Ko San Thar.

There will be three age group categories— 20-30, 30-40, and 40-55, with prizes varying from 2 million kyats to 5 million kyats.

Experienced beauty pageant judges will judge contestants at the beauty contest in Sittwe, according to Ko San Thar.

"We will not just look at their beauty. There are also no restrictions about their heights or body shapes. Mainly we will look at their personality, and how well they can display their confidence and talent. We will judge based on those factors," said Ko San Thar.

Married women interested in participating in the beauty contest can submit an application by the end of November. Applications from Yangon, Naypyidaw, Mandalay, Sagaing Region and Shan State, and Sittwe, Kyauktaw, Mrauk-U, Myebon and Ponnagyun townships in Arakan State, have so far been received, according to the event organiser.

Applicant Ma Ei Chit Po from Nat Taung Village in Ponnagyun Township said: "Women often have to give up their hobbies after they wed. As a married woman, I am glad that I've got an opportunity to exhibit my hobby and talent."

Established in 2019, Mrs. Ethnic Tourism provides training for women who want to contest local and international beauty contests. In February, it organised a pageant for married women living in Arakan State.