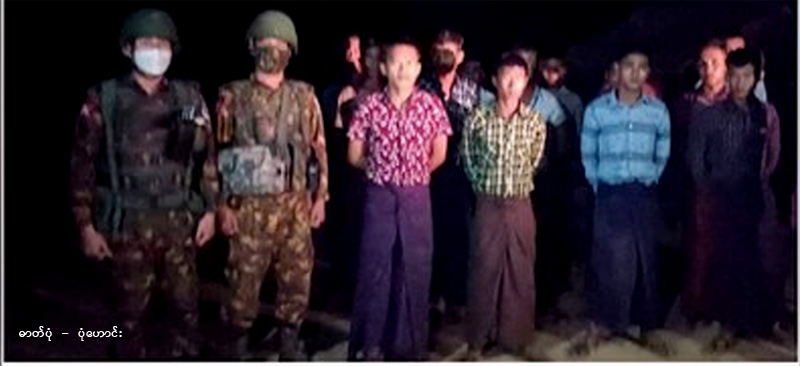 DMG Newsroom
5 January 2023, Ponnagyun
The Myanmar military and Arakan Army (AA) exchanged prisoners of war captured by both sides on January 3, according to reliable sources.
The exchange took place at a location between Padetha and Kuntaung villages in Ponnagyun Township, Arakan State, a reliable source said.
"The military freed five AA members, including an officer, and the ethnic armed group released three junta soldiers," the source added.
"Around 30 junta soldiers in three military trucks arrived at a location between the two villages to exchange prisoners with the AA. An officer was among five AA members released by the military. The AA also freed three junta soldiers," said a resident of Kuntaung Village.
About 30 junta soldiers and at least three dozen AA members were on scene for the prisoner exchange, eyewitnesses said.
DMG attempted to contact Arakan State Minister for Security and Border Affairs Colonel Kyaw Thura and AA spokesman for comment on the matter, but they could not be reached.
The military and AA agreed to an informal ceasefire on November 26, following months of renewed hostilities that began in earnest in August.
A total of 308 prisoners were released on January 4 to mark Myanmar's 75th Independence Day anniversary, but those arrested for alleged AA links and facing trial were not released in the military regime's amnesty.