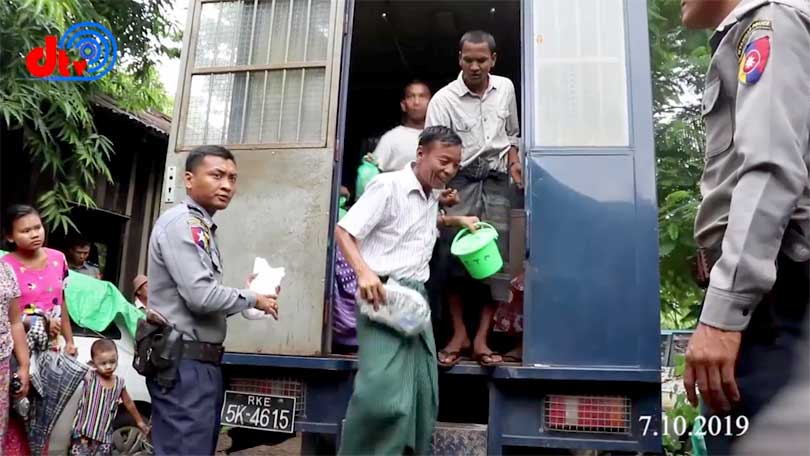 Aung Htein | DMG
8 October, Sittwe
 
Six men from Kyauktan village in Rathedaung Township who have been detained and accused of involvement with the Arakan Army appeared in the Sittwe district court on 7 October.

As many as 81 other people have been accused in this the case and they are from different townships, advocate U Saw Hlaing said.

He added that police reported that 81 villagers have been granted warrants but 75 of them were not at their villages.

The court cannot hear the case of the original six villagers because police have yet to submit   germane documents about the situation of 6 of 81 accused, he continued.

Mg Tun Min Naing,19, Mg Nyi Nyi Htay,21, Mg Nay Lin Tun,15, Mg Thein Aye Maung,17, Maung Maung Hlaing,28, Mg Oo Myint Tun,27, Mg Soe Win Kyaw,27, and Mg Nyein Shwe,20, have been charged under section 50 (a) and 52 (a) of the Counter-Terrorism Law.

On 30 April, a Tatmadaw troop detained 275 local people from Kyauktan village at the village school for interrogation and charged eight young people with having ties to AA.

During the Tatmadaw's interrogation in Kyauktan village, gunfire broke out and seven detained villagers were killed.

According to lawmakers and CSOs, over 100 people from Arakan State have been arrested on suspicion of connections with the AA.