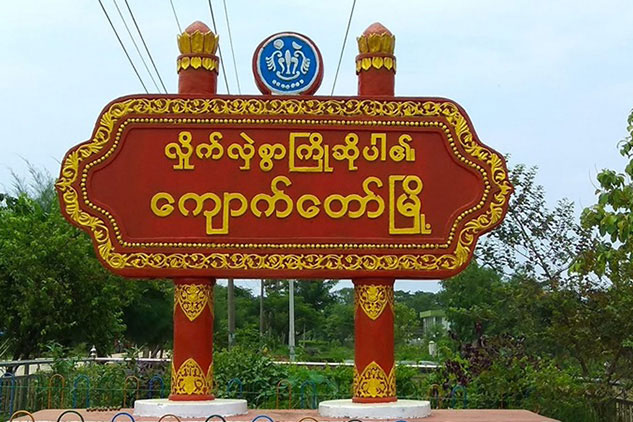 Win Nyunt/DMG
October 23, Sittwe
An artillery shell exploded in Apaukwa village, Kyauktaw Township, Arakan State around 5 a.m. of October 23 and injured two people, according to locals.
An anonymous resident said that as U Kyaw Sein, 70 and his grandson Kyaw Naing Chay, 11 were sleeping in their house when an artillery shell landed on their roof and exploded.
"We heard gun fire at around 5 a.m. Later we heard the sound of artillery fire. Two shells landed near the village first. Then another shell struck the grandfather and grandson's house," he said.
U Kyaw Sein has head and thigh injuries and Kyaw Naing Chay received injuries to his head and other parts of his body.
"They are now having medical treatment at Apaukwa hospital," the villager said
According to locals, no clashes happened near the village between the Tatmadaw and the Arakan Army (AA) but the two men got injured because the Tatmadaw's artillery regiment that has camped at the bottom of Kansauk Mountain shot into the village.
Colonel Win Zaw Oo, head of the Western Command, said that they returned fire because the soldiers from the Arakan Army (AA) shot at them from the side of Apaukwa village on the morning of October 23.
"They [AA] shot at our head of regiment in Kansauk. They arrived by car 5 a.m. and opened fire at us. That is a reason we retaliated because the AA attacked us," he said.
The Tatmadaw and AA have been clashed in Arakan State since last year, and both sides have been losing their members.