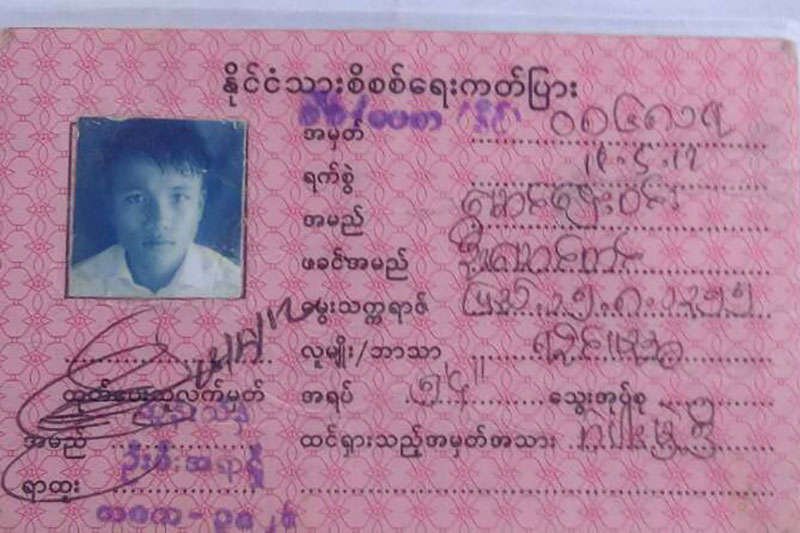 Win Nyunt | DMG
November 6, Myebon

It has been nearly a month that two brothers from Ywar Tharyar village in Myebon Township have disappeared from their village and their family members still haven't received any information about them.

Ko Maung Win Htay, 28 and Ko Maung Htay Win, 26 left their house on October 8 to go and search for cattle in the eastern part of their village, they never returned home.

"My husband has disappeared for nearly a month, and we haven't received any piece of information about him. We don't know which group took them and cannot investigate as well. His mother is now not feeling well. Our daughter is also asking about her father all the time and I am really upset too," Ma Nwe Nwe Soe, wife of Ko Muang Htay Win, said.

The Tatmadaw and Arakan Army (AA) have been moving around near Ywar Tharyar village, and the family members were suspecting that the two brothers were arrested by armed groups.

The Tatmadaw or AA have not shed any light on this issue that would help.

The family submitted a complaint about the missing brothers at Yaw Chaung police station on October 12 and also searched them in the forest.