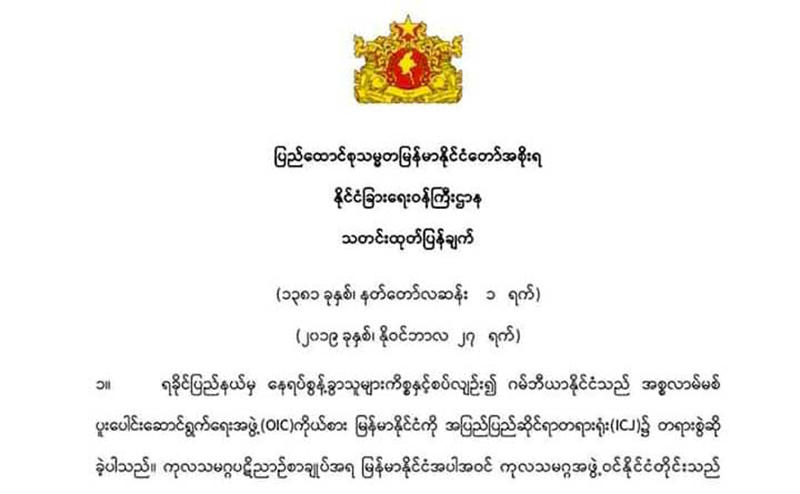 Myat Win Kyaw | DMG
28 November, Yangon

The lawsuit filed at the International Court of Justice is an issue of high national interest affecting all nationals in Myanmar and unity is the strength of the nation, the Ministry of Foreign Affairs said in a press release issued on 27 November.
Gambia, on behalf of Organization of Islamic Cooperation (OIC), has filed an application against Myanmar at the International Court of Justice regarding displaced people from Arakan State.
State Counsellor Daw Aung San Suu Kyi will lead a team to contest the case at the ICJ and the government will not cast aspersions on any nation, race, religion, or group, either directly or indirectly, in defending the nation at the ICJ, the press release read.
"Myanmar is as resolute as it was when it ratified the Convention for the Prevention and Punishment of the Crime of Genocide," it says.
All members of the UN including Myanmar are parties to the ICJ Statute.