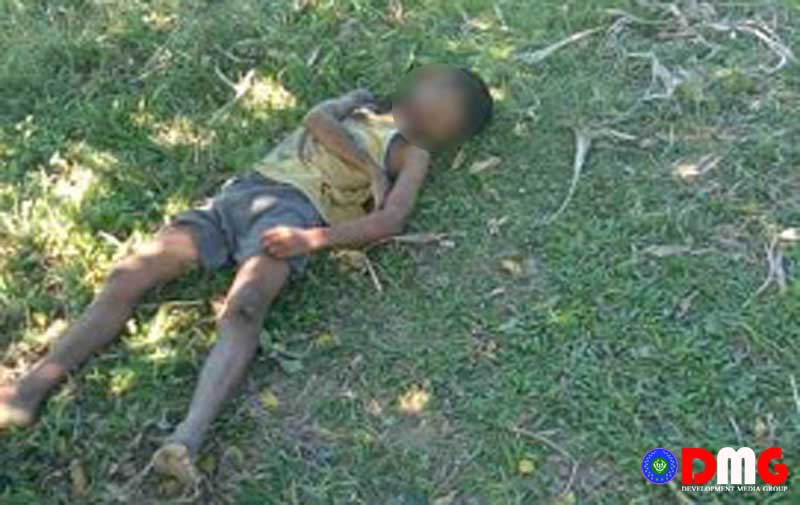 Win Nyunt | DMG 
30 November, Sittwe
 
A young villager who was herding cattle between Angumaw and Thazigone villages in Rathedaung Township was killed after an artillery shell exploded on the afternoon of 30 November.

Mg Kyaw Thet Oo, 12-year-old boy from Angumaw village hit an unexploded artillery shell with a rock and was killed after the shell exploded, local resident U Maung Thar Oo told the DMG.

"There are a lot of unexploded ordnances near Taung Oo village. Two boys went out in the afternoon to herd cattle. They found a shell and hit it with a stone. One of them was killed after the explosion," the villager said.

The boy was killed due to injuries on his face and stomach. The Tatmadaw and the AA fought near these villages in previous months.

On 14 January, a Grade 8 student from Yay Kaung Chaung village in Rathedaung Township was killed from a bomb that he found during his visit in the forest to collect plums in the area a clash broke out.