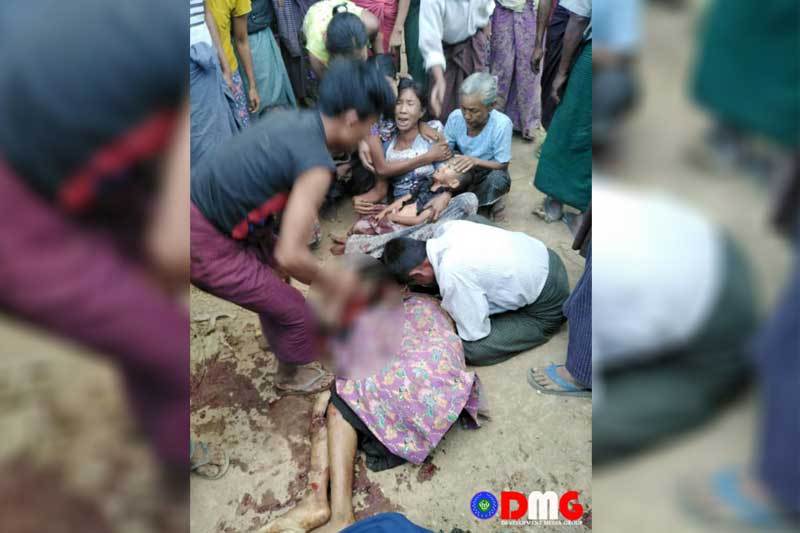 Aung Htein | DMG
2 December, Mrauk-U
 
An artillery shell hit Alaezay ward in Mrauk-U city, Arakan State on the evening of 2 December, killing three children and injuring four, according to Mrauk-U Blood Donners' Association.
 
The artillery shell exploded while the residents of the quarter were chatting in their houses. Two of the three children died at the scene and one died on the way to hospital.
 
"It was fired from over a mile away. The victims were inside their own houses. It exploded on the street in front of two houses. It was only one shell. Two children died at the scene," a Mrauk-U local who did not want to be named told DMG.
 
Currently the injured have been sent to Mrauk-U hospital for emergency treatment, and they are at the hospital as in-patients, according to a spokesperson of the Mrauk-U Blood Donners' Association.
 
"Their faces are full of wounds and limbs are dismembered. Two of the patients are totally hopeless," he said.
 
Some Mrauk-U locals say that the shell was fired by Regiment 540 from Shwe Taung which is about a mile away from Mrauk-U.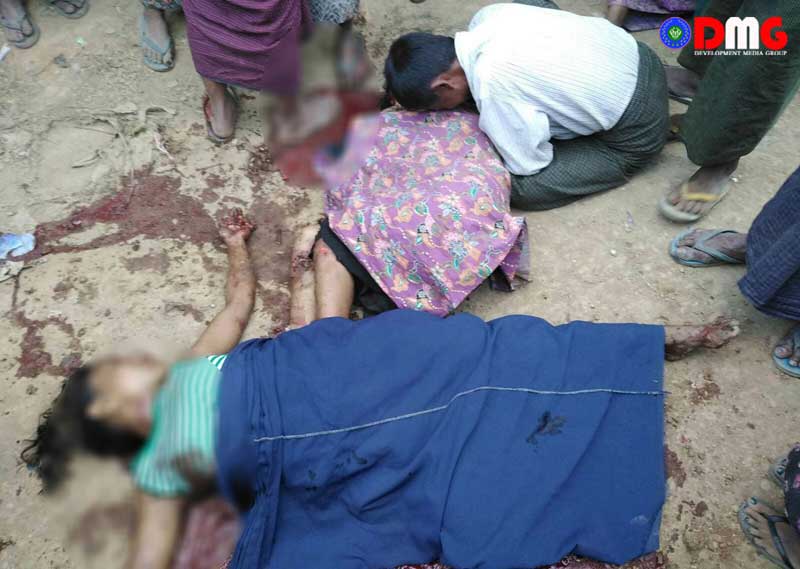 The DMG phoned Colonel Win Zaw Oo from Western Command about the accusation, but responded that "he's out of town". Attempts to contact Major General Tun Tun Nyi and Brigadier General Zaw Min Htun were not successful.
 
Also, on the afternoon of 2 December, another artillery shell hit Mrauk-U's Na Late village, three villagers received injuries.
 
Similarly, on 1 December, Mrauk-U's Shar Shay Byin Village was hit by an artillery shell and five locals injured by it.
 
According to statistics of the state MPs and community based organizations, more than 100 civilians have died and more than 130 were injured by artillery shells, bullets and stepping on landmines.
Related Post : Artillery shell lands on house in Mrauk-U, injuring five people