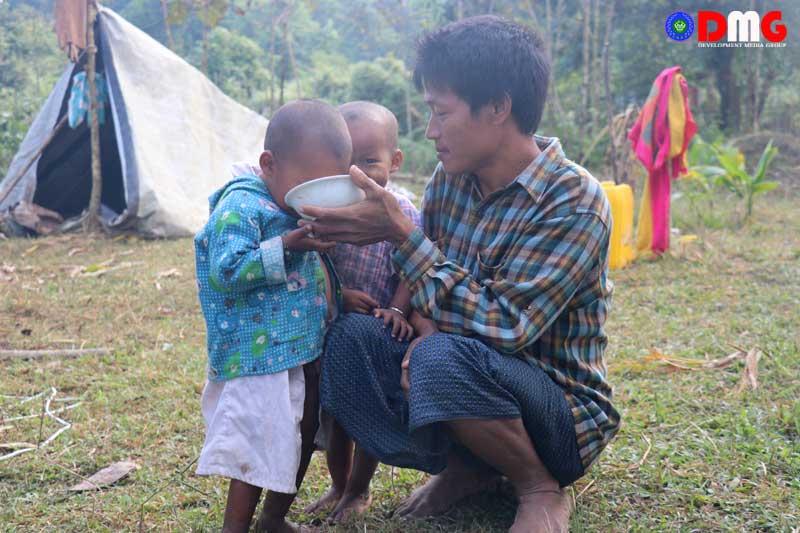 Khin Tharaphy Oo | DMG
6 December, Sittwe

Nearly all townships in Arakan State have access to electricity, said U Nyi Pu, Chief Minister of Arakan State at an event to mark 50 percent of the country's electricity consumption from the national grid held on 2 December in Sittwe.

Out of 3,742 villages in Arakan State, 561 villages have been provided with electricity from the national grid while 1,499 villages have been supplied with electricity from solar, diesel-fired power stations and small-scale hydropower plants, according to the State-run newspapers.

According to the statistics issued by the government, 1,682 villages in Arakan State do not have access to electricity yet.  The government was able to provide more than 120,000 out of 459,772 households in Arakan State with electricity, the figure showed.

Most households in Byaing Phyu Village near the Arakan State capital Sittwe have no electricity yet. The village consists of over 1,300 houses and many residents want electricity as soon as possible. They said that if sufficient electricity is available, the area can be developed.     

"I want to have electricity but how can I get it?" said U Ba Soe, a local from the village.

Maximum electricity consumption in Arakan State is 66.3 megawatts, according to the government's figures.

Yangon Region consumes nearly 50 percent of the country's total electricity while Mandalay Region uses about 18 percent of electricity that's generated in Myanmar.

According to an article reported by BBC, electricity access in Arakan and Chin States is much lower than other regions and states in Myanmar.