Details

:

DMG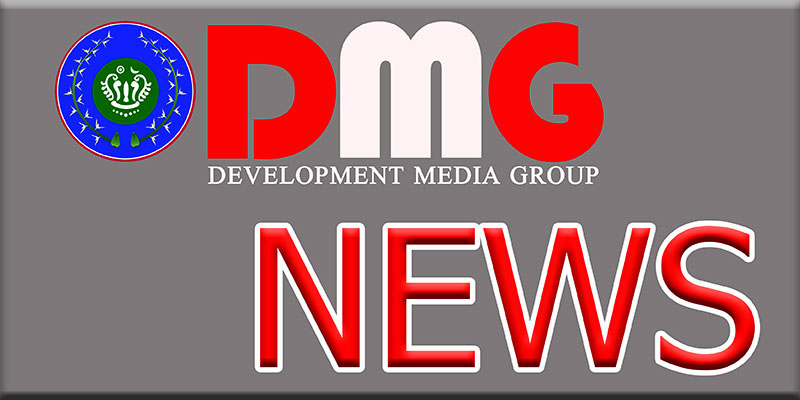 The Arakan Army (AA) on Sunday released three prisoners of war captured during its 2018-2020 conflict with the Myanmar military, reportedly to mark the ethnic armed group's 13th anniversary. 
Details

:

DMG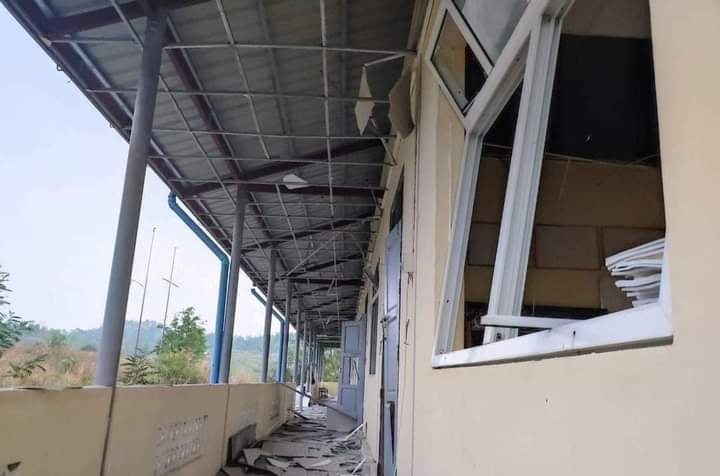 More than 30 homes and at least one school were damaged by Myanmar military airstrikes in Lay Kay Kaw new town, Myawaddy Township, early on Monday morning, according to local sources. 
Details

:

DMG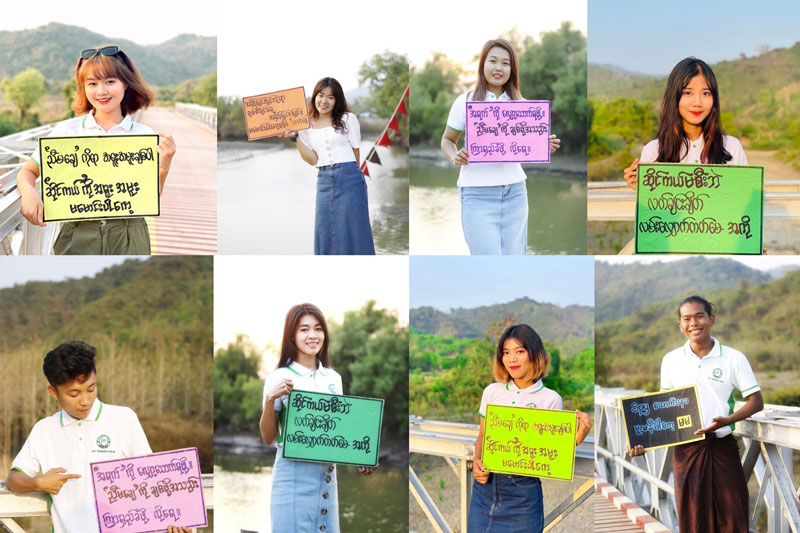 Young local residents in the village of Rue, Ann Township, launched an online campaign on Sunday intended to raise road safety awareness during the Buddhist New Year. 
Details

:

DMG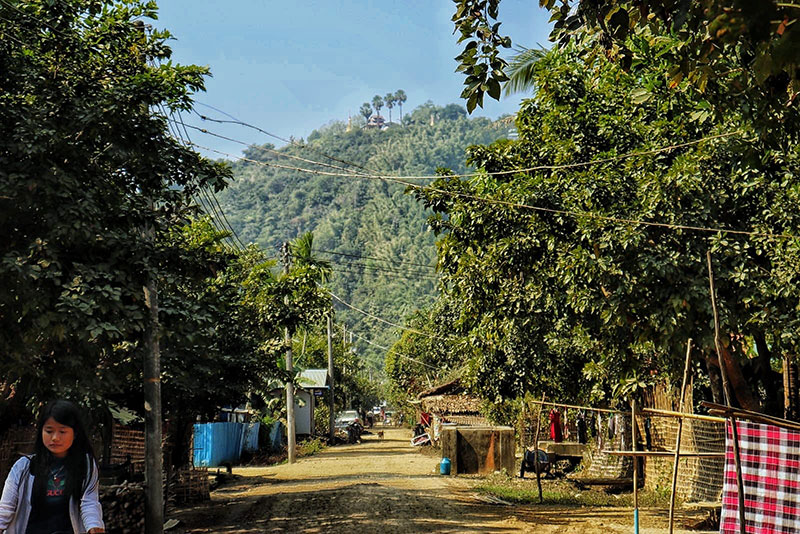 The Minbya Township municipality has threatened to cut off water supply in the town after nearly 90 percent of town residents failed to pay their water bills, some for more than three months. 
Details

:

DMG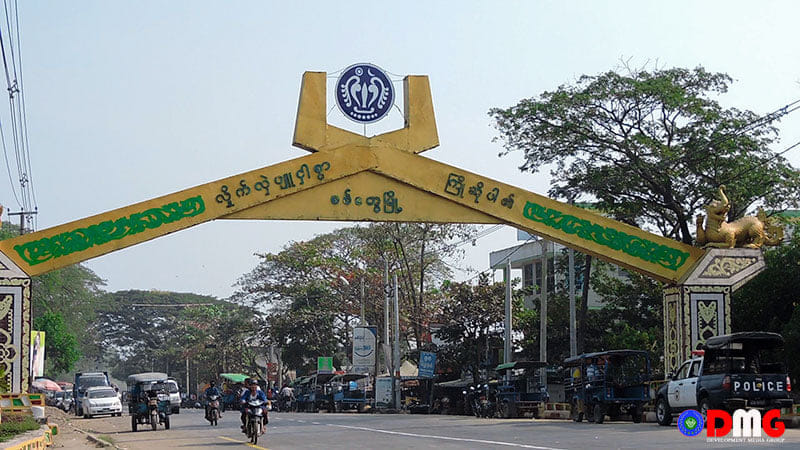 A home in Taw Kan village, Sittwe Township, was raided by four policemen and about 20 junta soldiers at around 11 p.m. on April 9, leaving local residents in a state of panic. 
Details

:

DMG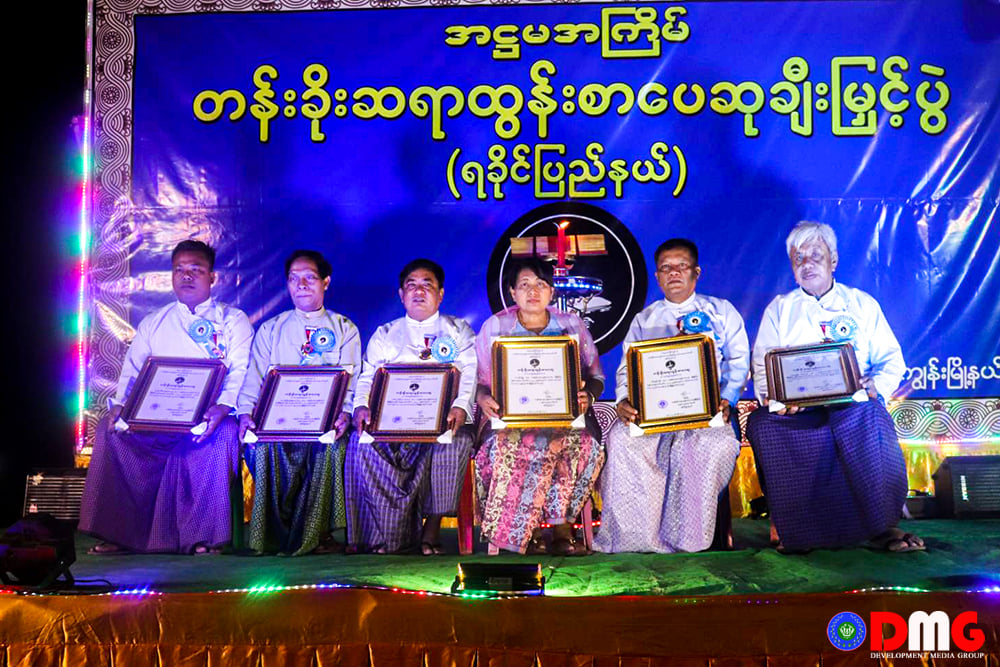 Writers not only from Arakan State but also hailing from mainland Myanmar competed over the weekend in the Tankhoe Saya Tun Literary Awards, which aim to promote Arakanese literature and culture.
Details

:

DMG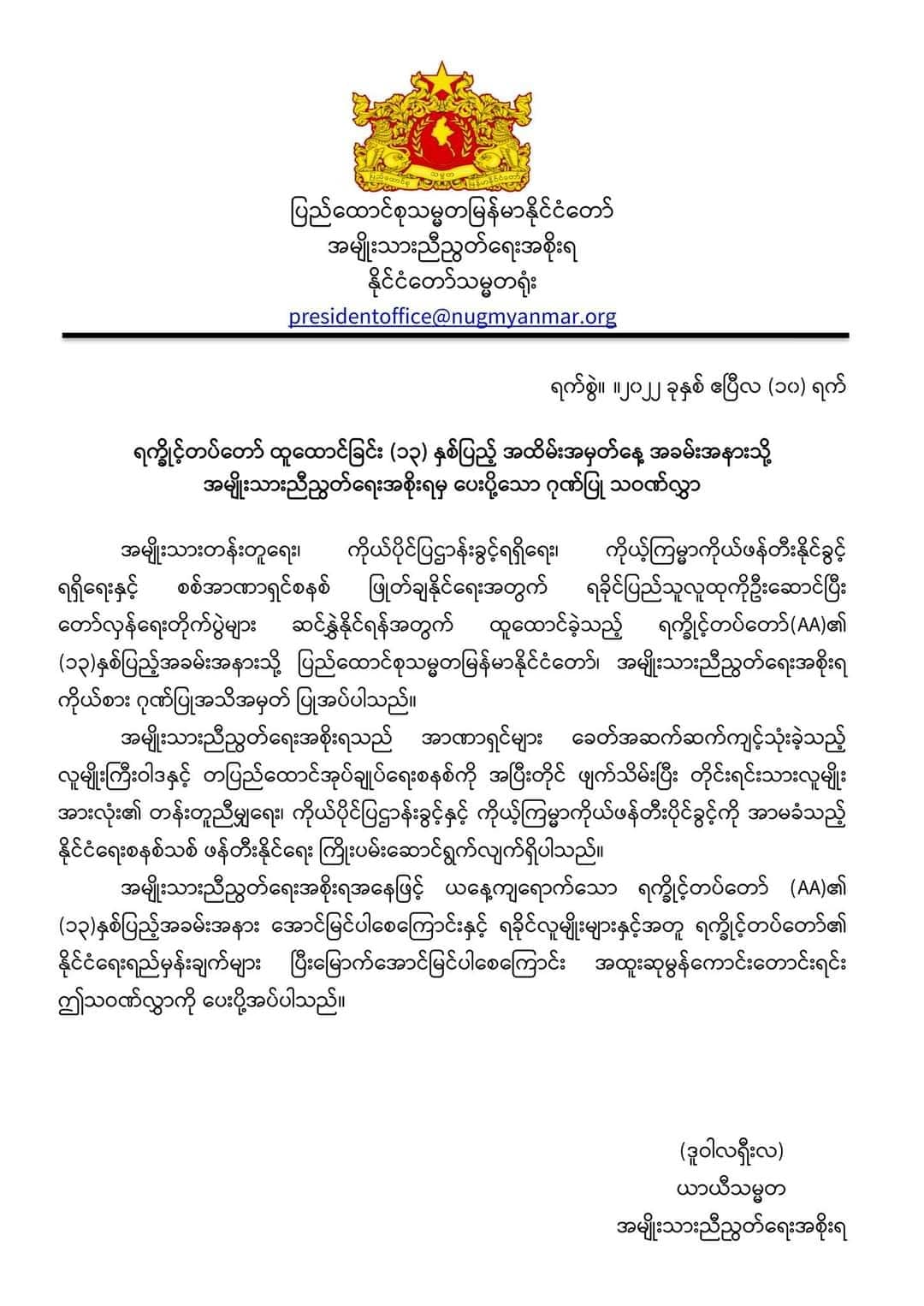 The parallel National Unity Government (NUG) and ethnic armed organisations were among those sending messages of felicitation to mark the 13th anniversary of the founding of the Arakan Army (AA) on Sunday. 
Details

:

DMG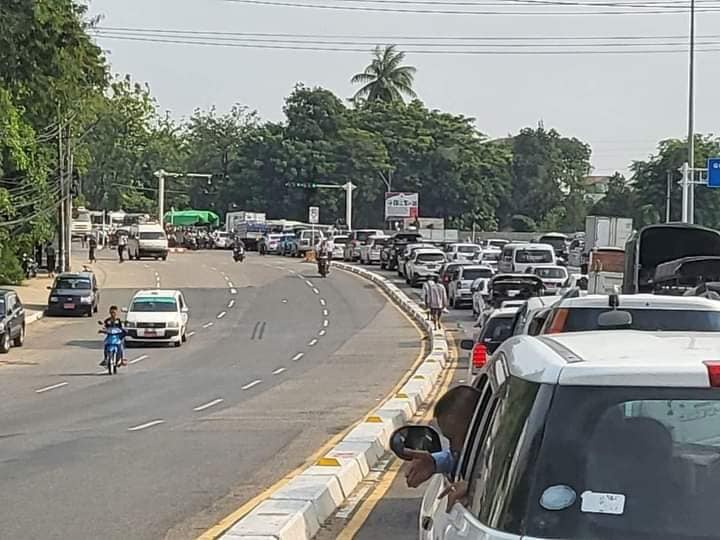 Traffic jams have been reported along Myanmar's roads since the morning of April 9 due to the large number of people returning from Yangon and other population centres to various other places during the Thingyan holiday.
Details

:

DMG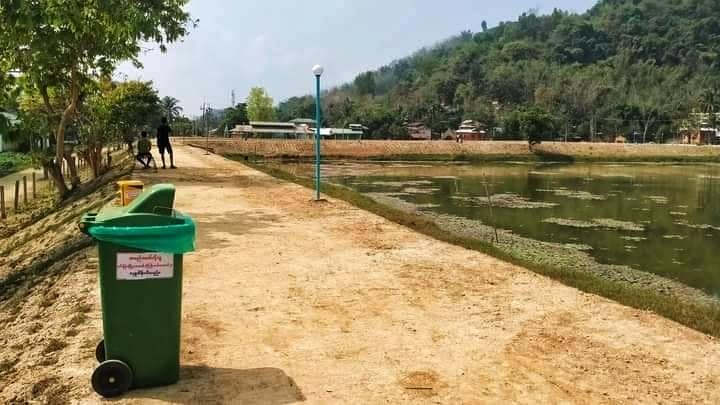 Local residents in Arakan State's Minbya have complained about the township General Administration Department's plan to turn Min Lake, a landmark of the town, into a public recreation space, citing their concerns over a risk of water pollution in the lake.
Details

:

DMG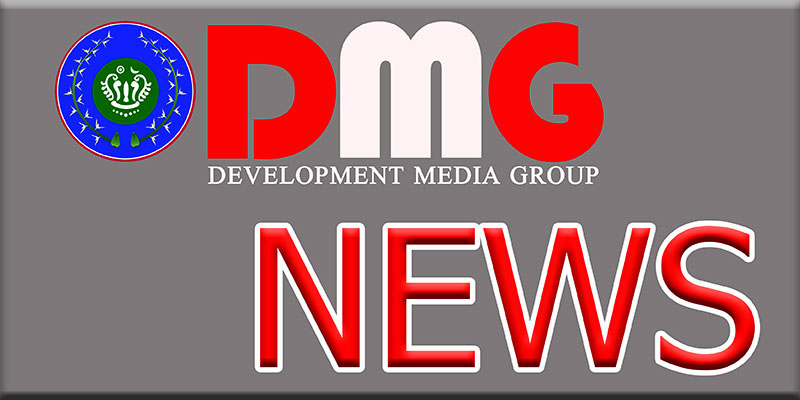 Two locals from Ai Tin village in Ponnagyun Township who were arrested on suspicion of having links with the Arakan Army (AA) in March 2020 have been detained for more than two years, on trial and awaiting a long-delayed court ruling.