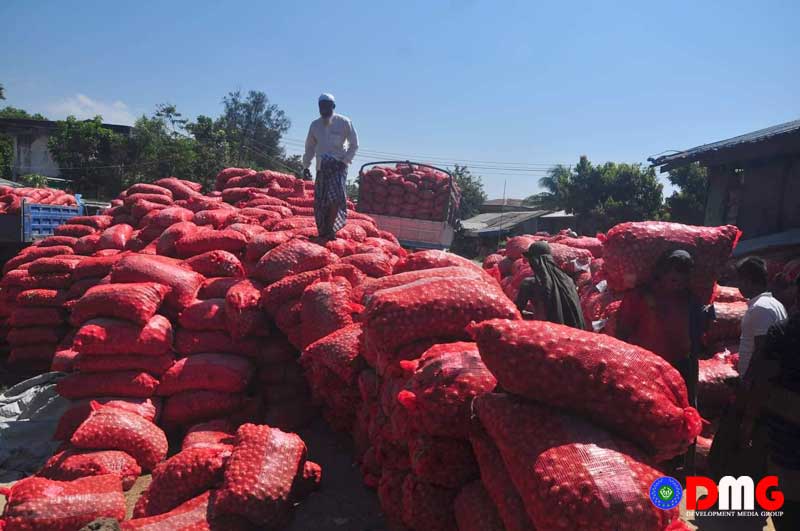 Aung Htein | DMG
27 December, Sittwe

The years-long conflict between the Tatmadaw and the Arakan Army (AA) is taking its toll on the economy of Arakan State and the region's development, according to a local business group.   

Ongoing clashes have destabilized Myanmar's westernmost state, undermined human resources development, decreased purchasing power, and disrupted commodity flows, said U Tin Aung Oo, chairman of the Rakhine State Federation of Chamber of Commerce and Industry.

"Arakan State's current economic situation is thought to be stagnant. Instability has affected economic growth of Arakan State to a certain extent," he said. "For example, I think human resource development has declined a little bit. I would like to comment that local entrepreneurs in Arakan State are struggling to deal with their business because purchasing power is also decreasing."

Currently, a majority of foreign investment in Arakan State comes from China, and investors from South Korea, Japan and Thailand have also been invited to inject their money into promising development projects in Arakan State, he said.

U Tin Aung Oo added that the local government needed primarily to improve the quality of agricultural and marine products to boost economic growth in Arakan State.

He went on to say that, "Creation of job opportunities is one of our objectives. We set a policy to set up large investment projects in Arakan State for the creation of more job prospects for locals. For that, we coordinated with the local government and requested private entrepreneurs to invest in Arakan State."

He highlighted the need for cooperation between the local government and local business associations to achieve the sought-after economic development of the region.

The 25th annual general meeting of the Rakhine State Federation of Chamber of Commerce and Industry was held at U Ottama Hall in Sittwe, the Arakan State capital, on December 26.