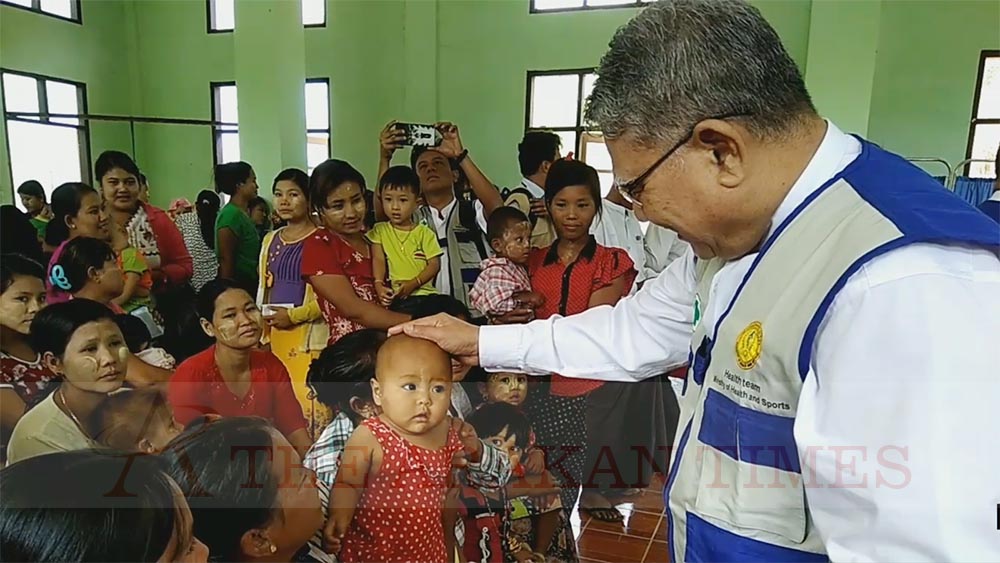 MAUNGDAW : In accordance with the pregnant mother and child care programme of the Department of Social Welfare, financial support to pregnant women, and children up to two years old, has began to be provided in Maungdaw Township since 5th February 2018.
U Kyaw Sein Aung, the manager of the Maungdaw Township Department of Social Welfare, said the programme was being conducted in the entire Rakhine State, and the support would be given once every three months at the rate of 15,000 kyats per month, after confirmation of  pregnancy, and for children up to 2 years old.
"Well, our main objectives are balanced nutrition for the pregnant mothers and children, and sound health and development of the young children brains. This programme, called RCCT, was launched to provide financial support from pregnancy until a child reaches 2 years old. There currently are 2180 beneficiaries from 67 villages in Maungdaw Township." U Kyaw Aung Sein said.
Daw Khin Nyo, a mother from north Myoma ward of Maungdaw, expressed her joy for receiving the support for her child's nutrition, and her appreciation of the Department of Social Welfare, along with a request to provide more in the future.
A pregnant Hindu woman also enjoyed the satisfaction of the government's support during her pregnancy, as her family was in financial difficulties.
There, however, are some objections addressed to the government for giving equal support to both citizens and non-citizens.