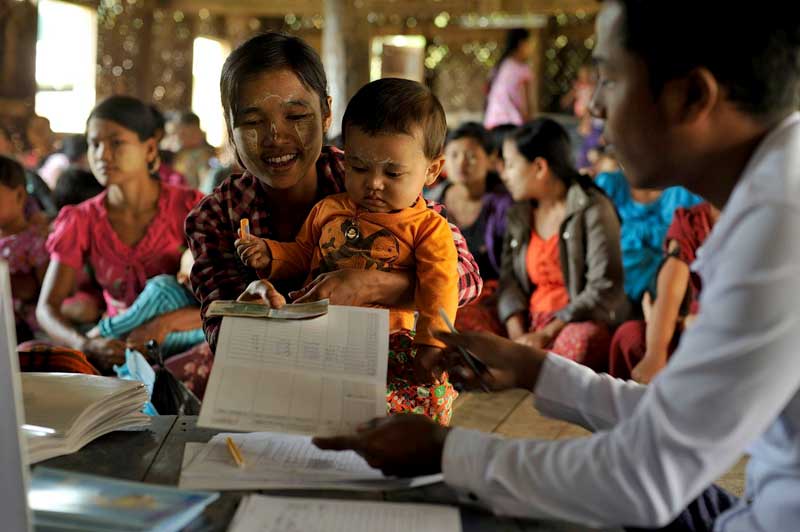 Myat Win Kyaw | DMG
January 8, Sittwe
 
The International Rescue Committee (IRC) has ended its "Tat Lan" sustainable food and livelihoods program in Arakan State after five years, shutting down the aid initiative a year earlier than planned as the committee cited a lack of cooperation from the state government.
 
In a statement on January 7, the IRC said the Tat Lan program had provided sustainable food and livelihoods to more than 56,000 people in 102 villages of Myebon and Minbya townships. However, the program was suspended last year by the state government after a "good faith administrative mistake made during a routine travel request that the IRC submitted to state authorities in November 2018," the statement said.
 
"The IRC drew this administrative error to the attention of Government officials and instituted stricter internal controls to prevent any similar mistakes in the future. More than 60 program staff, almost all from Myebon and Minbya, will lose their jobs," said the statement, released one day after the program was shut down.
    
Regarding the aid initiative's premature conclusion, a phone call by DMG to Arakan State government spokesperson U Win Myint went unanswered.
 
The US$19.6 million program was funded by the Livelihoods and Food Security Fund (LIFT). The IRC statement said organizers' attempts to have the government's suspension of their aid activities lifted — through letters to and meetings with Arakan State government officials — were unsuccessful and ultimately forced an early end to the project.  
 
"The permanent withdrawal of this support will exacerbate the needs of rural communities and slow their recovery from the ongoing conflict," the IRC statement said.
 
During its implementation, the project built or improved 24 sluice gates and 31 miles of embankments; distributed flood- and salt-resistant rice varieties to thousands of farmers; and supported financial literacy training to more than 2,500 women in Myebon and Minbya townships, IRC said.