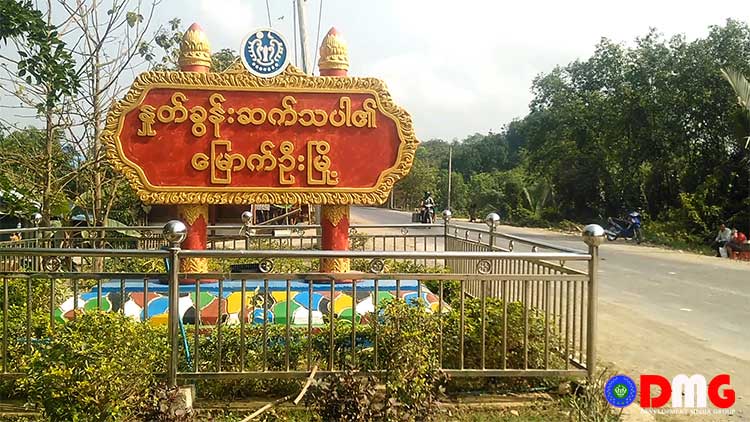 Win Nyunt | DMG
10 January, Sittwe
 
Four people including a 1-year-old girl were injured when an artillery shell hit Okphokan village in Mrauk-U Township, Arakan State, at around 3 p.m. on January 9.
 
The injured were identified as U Aung Thein Tun, 43, Maung Nyi Nyi Lin, 14, Maung Than Zaw Oo, 11, and the 1-year-old, Ma Myat Thandar.
 
Daw Win Kyi, the mother of Ma Myat Thandar, accused a Tatmadaw contingent stationed on the other side of the village of firing the artillery shell.
 
"An artillery shell fired by a Tatmadaw unit on the other side of the river fell near a tamarind tree in front of my house at about 3 p.m. … My daughter sustained calf muscle strain injuries and she is now receiving medical treatment at Mrauk-U Hospital," she said.
 
No fighting between the Tatmadaw and the Arakan Army ethnic armed group was occuring in Okphokan village at the time of the shelling incident, according to village in-charge U Khaing Tun Sein and the Lower House lawmaker for Mrauk-U Township, U Tun Thar Sein.
 
DMG attempted to contact Colonel Win Zaw Oo, a spokesperson for the Tatmadaw's Western Command, to seek confirmation of Thursday's shelling, but his mobile phone was turned off.