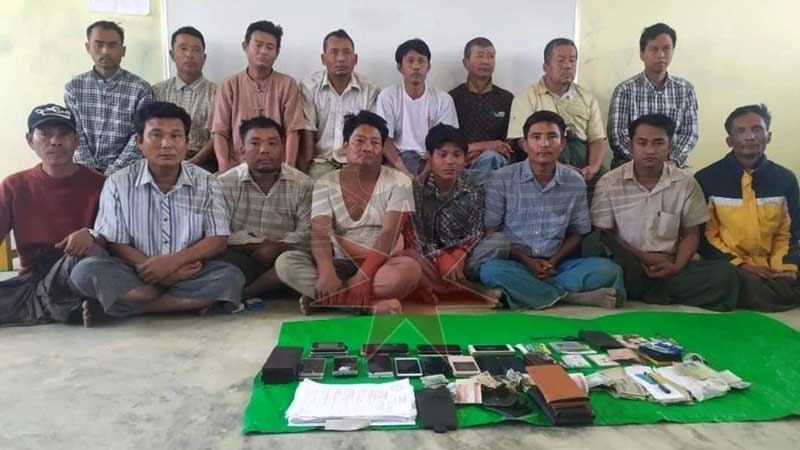 Khaing Roe La | DMG
10 January, Sittwe
 
A petition pushing back against the formation of a tribunal to investigate 16 drivers who were recently abducted and subsequently released by the Arakan Army (AA) will be submitted to State Counsellor Daw Aung San Suu Kyi.
 
The Road Transport Administration Department under the Ministry of Transport and Communications is set to launch an inquiry into the incident, in which AA soldiers intercepted the Aung Tagun No. 7 ferry and detained the 16 drivers, who were passengers aboard the vessel, near Sapho Island in Rathedaung Township on December 31. The ethnic armed group released the captives the following day, after determining that they did not have connections to the Tatmadaw.
 
A petition against a probe of the drivers in connection with the case will be submitted to the State Counsellor, one of the abductees, U Zaw Tun Oo, told DMG on January 10. The Transport Ministry informed the drivers of the impending inquiry on January 7, saying a committee would be set up to investigate the drivers' alleged refusal to report to their respective assigned areas.
 
After the ministry's preliminary inquiry, U Zaw Tun Oo said the drivers were likely to be demoted or dismissed from their jobs.
 
"The reason why we want to meet with the State Counsellor is that we are very eager to explain our difficulties. If we are dismissed from the job, our families would be in trouble," he added.
 
The 16 men abducted on December 31 are employees of the Road Transport Administration Department. They were traveling by boat to northern Arakan State to drive vehicles at reception centers for refugee returnees in Maungdaw Township.
Related Post : AA releases 16 car drivers abducted from Aung Takhon ferry