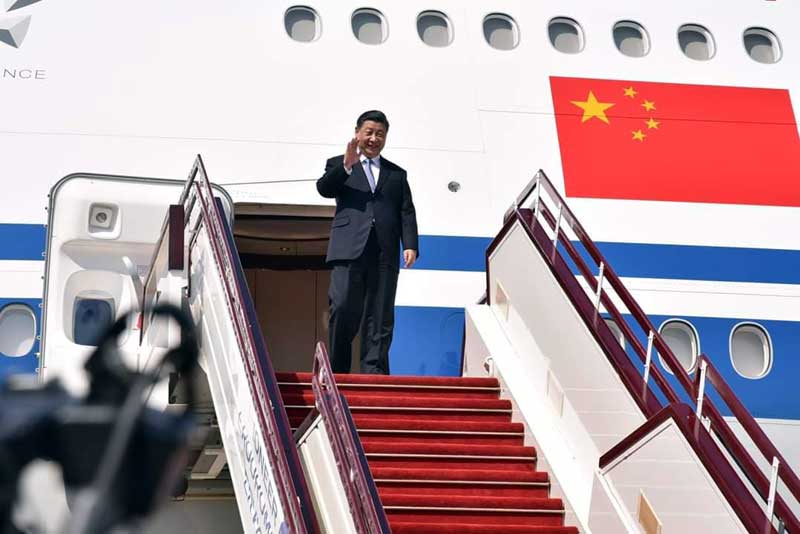 Khin Tharaphy Oo | DMG
17 January, Sittwe
 
The Arakan Army (AA) released a statement ahead of Chinese President Xi Jinping's visit to Myanmar on January 17-18, saying the ethnic armed group heartily welcomed his historic trip.
 
The statement said the ethnic armed group wished to see a further strengthening of the 70-year-old "Pauk Phaw neighborly relations" between the two countries, and called for soonest implementation of China's "Belt and Road Initiative," the China-Myanmar Economic Corridor and related Chinese-backed projects.
 
The January 16 statement further offered the AA's support for Chinese investments in Arakan State; encouraged China to adopt policies on regional development in conformity with the state's geopolitics, and materially beneficial to the Arakanese people; and welcomed China to lend a helping hand to Myanmar in efforts to achieve internal peace.
 
China has several significant investments in Myanmar, including a major port and economic zone in Arakan State's Kyaukphyu Township.
 
Sun Guoxiang, China's special envoy for Asian affairs, last week met with the AA chief, Major General Twan Mrat Naing, in Laiza, Kachin State. During those discussions on January 10, Sun reportedly urged a de-escalation of tensions with the Tatmadaw, asking the AA leader not to undertake offensive actions against the Myanmar military.
 
The Tatmadaw and Arakan Army have clashed repeatedly in Arakan State over the past year. Other ethnic armed groups with forces in closer proximity to the countries' shared border have likewise caught Beijing's attention as hostilities with government troops have also flared in northern Shan and Kachin states.
Related Post : Chinese envoy urges AA leaders to de-escalate hostilities