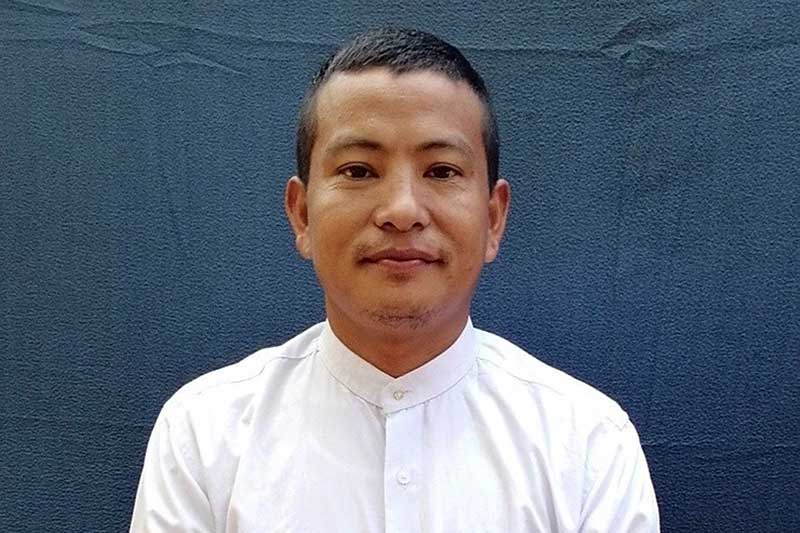 Khaing Roe La | DMG
22 January, Paletwa
 
The Arakan Army (AA) has released U Hawi Tin, a National League for Democracy lawmaker in Chin State's Paletwa Township, after holding the MP in detention for more than two months, the ethnic armed group said in a January 20 statement.
 
The AA said it released U Hawi Tin with the intention of restoring brotherly relations, mutual understanding and trust between the ethnic Arakanese and Khumi peoples, because both races have enjoyed coexistence.
 
U Soe Htet, a spokesperson for the Chin State government, told DMG that family members were going to Pweepone, a border area between Chin and Arakan states, to retrieve U Hawi Tin.
 
"We have not gotten direct contact with them at the moment. The AA just called the family members to take U Hawi Tin," U Soe Htet said. He said the image of the AA would be improved with the release of U Hawi Tin.
 
"U Hawi Tin was elected by the people. And there is no vested interest for the AA in detaining him. I do not want to give any comment on their armed struggle, but they should release him," he said.
 
DMG phoned a handful of Arakanese lawmakers to seek comment on the release of U Hawi Tin. They responded positively to the news of U Hawi Tin's release.
 
"I'd like to say that I am glad hearing that a people's representative could be returned home safe. Both sides [the Tatmadaw/government and the AA] detain suspected people. So, I'd like to urge them to release their detained people after negotiation," Pyithu Hluttaw lawmaker Daw Khin Saw Wai said.
 
The AA arrested U Hawi Tin along with others on November 3 last year, while they were travelling by boat along the Kaladan River. The detainees were accused of engaging in activities detrimental to the AA's cause.
 
U Hawi Tin's family then sent a request letter at the end of December to the Federal Political Negotiation and Consultative Committee, headed by Myanmar's preeminent Wa ethnic armed group, urging U Hawi Tin's release.
 
Pyithu Hluttaw MP Dr. Hla Moe for Aung Myay Thar Zan Township in Mandalay Region submitted a proposal to the Pyidaung Hluttaw on November 13 urging the release of U Hawi Tin.