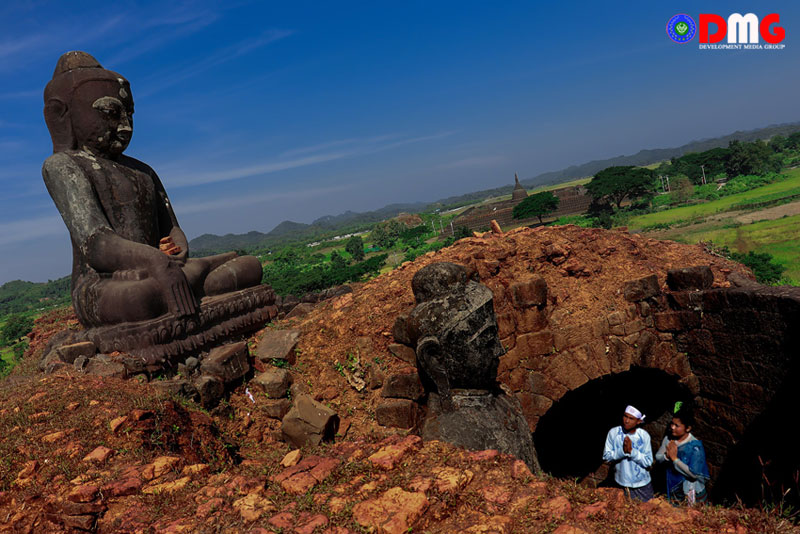 Kyaw Thu Htay | DMG
28 January, Mrauk-U

A final proposal intended to put Mrauk-U on the UNESCO list of World Heritage Sites was submitted to the Paris-based body on January 27, according to a Mrauk-U cultural conservation group.

The 25-point proposal highlights Mrauk-U's centuries-old Buddhist architectural inventory, the region's economy and religion, said Daw Khin Than, who chairs the group.

"They will come and check regarding what we have submitted. I think it will happen in July. They will come here once as travellers without letting anyone know," she said. "They will come in September and examine whether the data we have submitted really exist, are real and compatible with their rules."
A draft proposal was submitted to the UNESCO World Heritage Centre in Paris, France, in September 2019, prior to submission of the final proposal. UNESCO will decide if Mrauk-U is to be designated as a World Heritage Site in 2021.
Among other advocates for the listing, local experts, departmental officials, heritage lovers, foreign experts and locals have all endeavored to put the Mrauk-U cultural region on the UNESCO World Heritage Site docket, forming committees and subcommittees since 2017 in pursuit of that aim.
Working against their proposal, arguably, is present-day realities in a region no stranger to civil strife. Conflict between the Tatmadaw and the Arakan Army in Mrauk-U and beyond has imperiled the bid as cultural heritage highlights such as the ancient temples and pagodas of Mrauk-U have sustained damage during the ongoing hostilities. For this reason, locals have requested that the Mrauk-U region be declared a no-war zone.