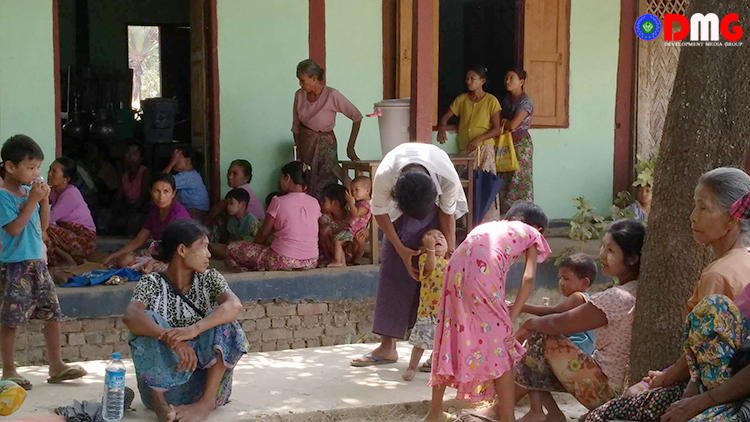 Cha Lu Aung | DMG
12 February, Buthidaung
 
With the number of people internally displaced by fighting between the Tatmadaw and Arakan Army rising in Arakan State, the Zedi Taung IDP camp in Buthidaung Township is in dire need of food and other relief aid, according to local administrator U Kyaw Than.

About 1,600 people from Kun Taung, Yay Kaung Chaung, Sin Khone Dine, Ohn Chaung and Si Taung villages fled their homes amid the conflict and have taken shelter at the camp as fighting flared between Sabahta and Kun Taung villages on February 10.

"The camp did not previously need to be worried about food. But the new refugees fled from their homes without taking any food or clothes. The camp is in dire need of food and other relief aid," U Kyaw Than said.
The displaced villagers are also concerned about the potential loss of property that they left behind, IDPs said.

A total of 1,856 people had been sheltering at the Zedi Taung camp before the latest wave of refugees arrived.

Across Arakan State, more than 100,000 civilians are displaced, often living at temporary camps where shortages of food and other basic necessities are common.