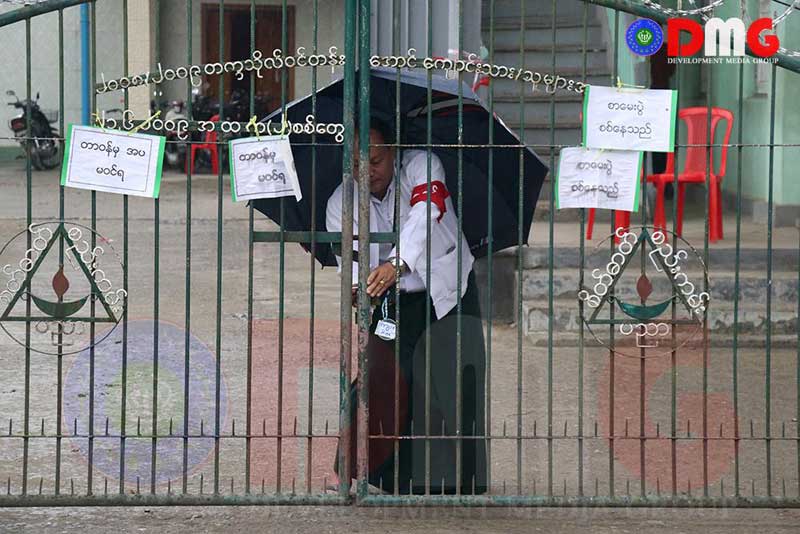 Myat Swe | DMG
15 February, Sittwe
Twenty matriculation exam centers in Arakan State will be closed temporarily due to safety concerns, with students originally scheduled to sit for testing at the shuttered centers reassigned to other venues, according to Arakan State's Department of Education.
The move comes after township education officers from nine townships where clashes have been taking place between the Tatmadaw and Arakan Army presented a plan for the reshuffling, said Arakan State Education Officer U Thein Tin.
"Policemen and police stations should provide security for exam centers. Some police stations have already moved [officers] to other areas. We are prepared to relocate exam centers to safer locations where security is guaranteed," he said.
At least 21 children were hurt on February 13 when a school in Arakan State's Buthidaung Township was hit by an artillery shell.
"Temporary closure and relocation of matriculation exam centers is not intended to [permanently eliminate] the affected exam centers. The intention is to administer the tests in a safe and secure manner. I would like to urge parents of the students to understand us," he explained.
Over 49,000 students in Arakan State will take this year's matriculation exams, scheduled to be held from March 11-20 at 107 exam centers, Arakan State's Department of Education office said.