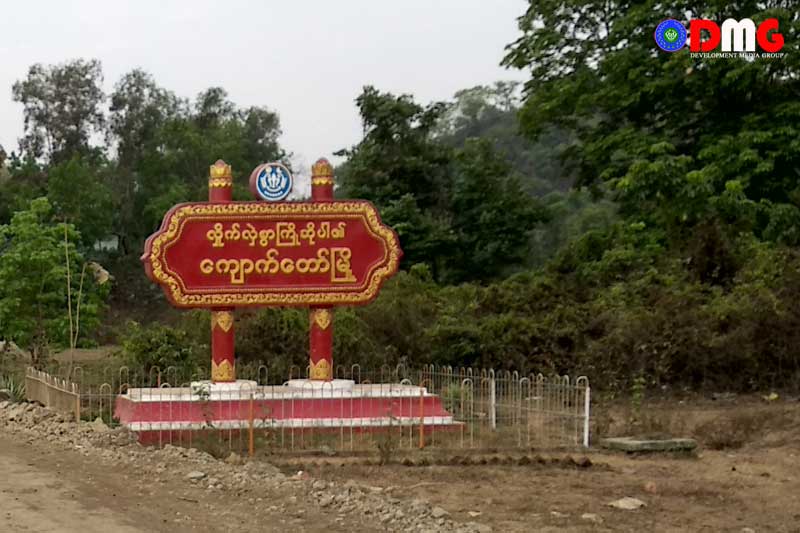 Hnin Nwe | DMG
21 February, Kyauktaw
 
A woman from Laung Shae village in Arakan State's Kyauktaw Township was injured by a stray bullet during a clash between the Tatmadaw and Arakan Army (AA) near the village on February 20, according to family members of the victim.
 
While the 30-year-old woman identified as Ma Aye Hsan was preparing to cook rice at her home, she was struck in her lower left leg by a stray bullet after fighting between the Tatmadaw and Arakan Army erupted near the village at about 3 p.m., family member Daw Ma Thein Oo told DMG.
 
"I don't know where the bullet came from nor which organization opened fire on the village," she added. "She was preparing to cook rice at that time. She was hit by a stray bullet on her left heel while she was attempting to flee inside the house when she heard the gunfight."
 
The injured woman received treatment at a rural healthcare center in Mee Lat Wa village because there were problems sending her to Kyauktaw Hospital, according to the victim's family members.
 
The number of civilian casualties resulting from conflict between the Tatmadaw and Arakan Army in Arakan State over the past year has risen to more than 130 deaths and 360 wounded, according to the Arakan Students Union (Universities-Yangon).